Female Columnist Calls Deshaun Watson's Season-Ending Injury "Karma" For His "Sexual Misconduct" Lawsuits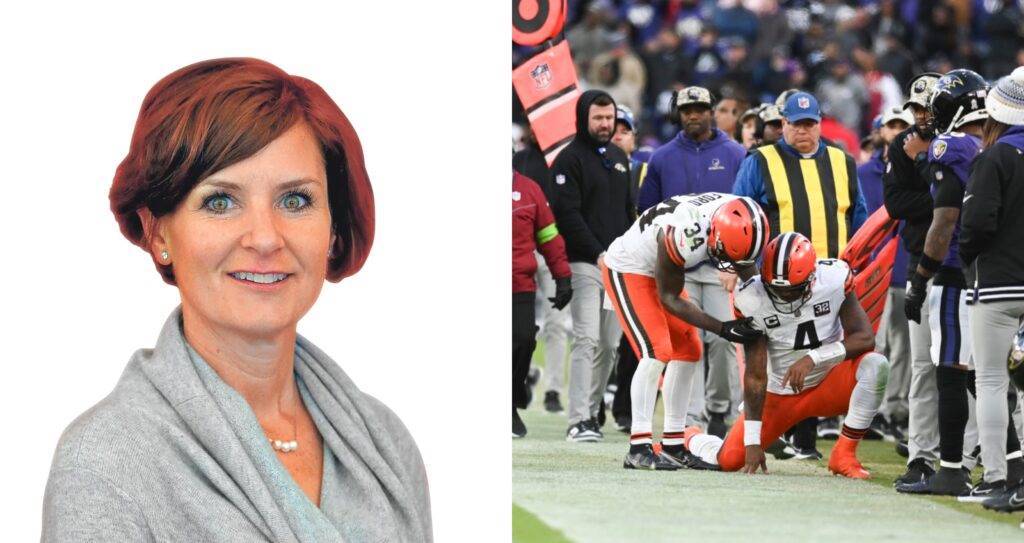 Not a lot of people have remorse for Deshaun Watson following a season-ending injury he suffered last week against the Baltimore Ravens.
is one of those people, who wrote a scathing article saying Watson's season-ending shoulder injury is "karma" for the sexual assault allegations and lawsuits that were made against him.
"Actually, some of us have been waiting two-plus years for the universe to exact its payback on Watson and the Browns," Nancy last week.
"So spare me any outrage at not feeling bad for Watson or the Browns following Wednesday's news that the quarterback will miss the rest of the season with a fracture in his throwing shoulder," Nancy adds. "His career isn't over and he'll still get paid, and the Browns will lose like they always do — though at least this time they'll have an excuse."
Here's the full article:
Following Watson's season-ending injury, the Browns (6-3) will turn to rookie Dorian Thompson-Robinson to start against the Pittsburgh Steelers on Sunday.