REPORT: NFL Has Opened An Investigation Into The Bengals Handling Of Joe Burrow's Injury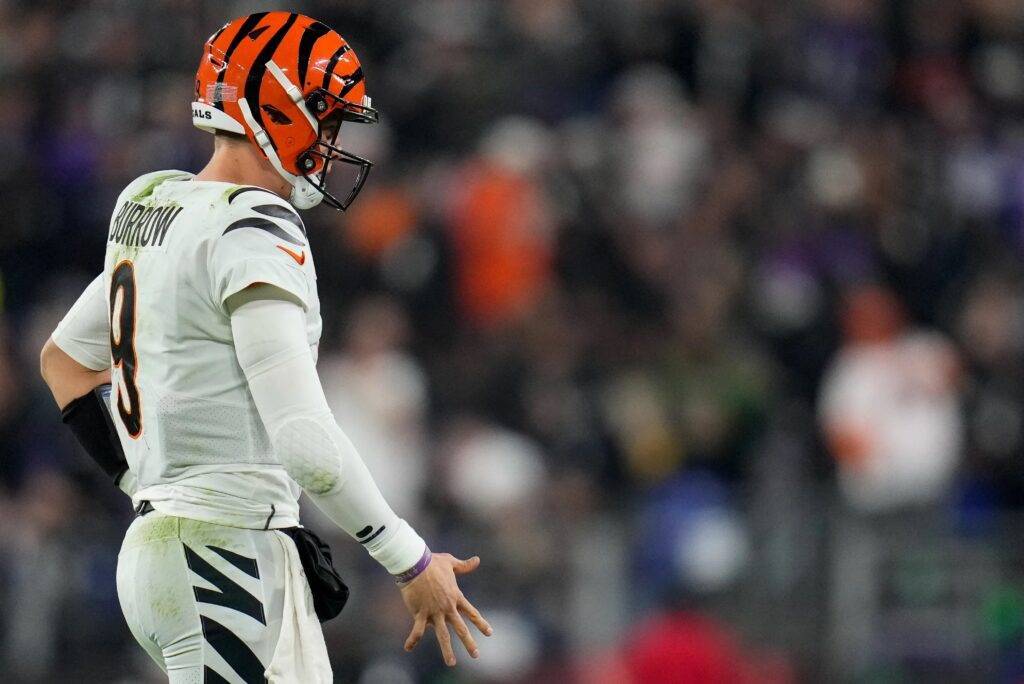 The Cincinnati Bengals playoff hopes took a big hit on Thursday night when quarterback Joe Burrow left the game with a hand/wrist injury.
If that isn't bad enough, now the National Football League is investigating the Bengals for not potentially not disclosing Burrow's injury on the team's injury report for Week 11, according to .
"The NFL is investigating why the Bengals did not list QB Joe Burrow on their injury report when the team posted a picture of him wearing a device on his wrist Wednesday night and he appeared to be hampered by the injury early in the Thursday night game that he later left, the league confirmed today," Schefter tweeted. "The initial picture of Burrow wearing a device that looked like a soft cast on his thumb was posted by the Bengals, only to be deleted later." 
If found guilty, the Bengals could get dock draft picks and face a hefty fine. After the game, Bengals coach Zac Taylor told reporters that Burrow "sprained his wrist."
There's currently no timetable for Burrow's return. If he does miss an extended period of time, Jake Browning would fill in as the team's starter. 
Browning had 68 passing yards and a touchdown on Thursday night.