Chargers HC Brandon Staley Flips Out On Reporter Asking About Defensive Struggles Following Loss vs Packers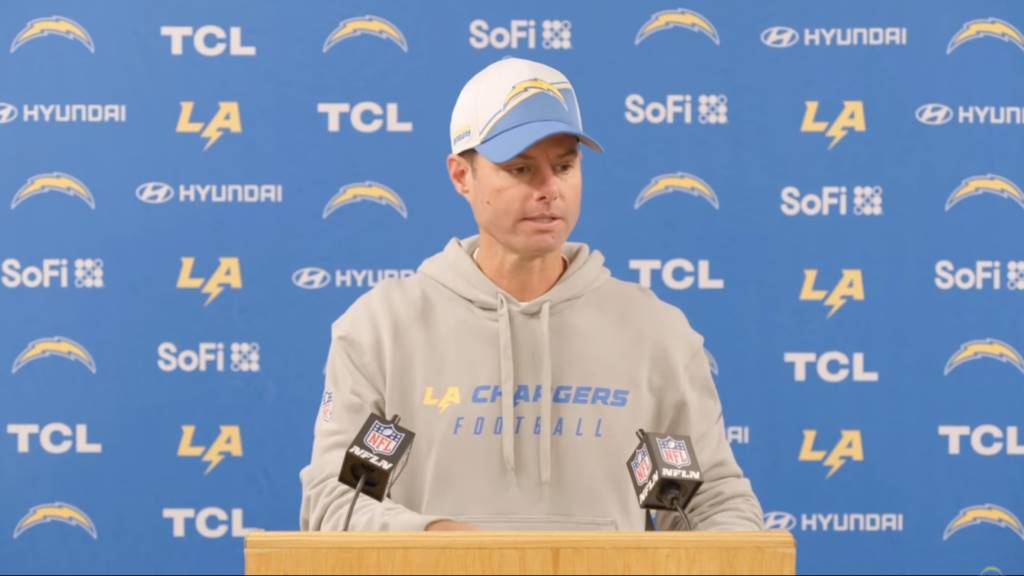 Following the 23-20 loss to the Green Bay Packers, Chargers head coach Brandon Staley lost his cool at a reporter in the postgame press conference.
Staley's defense gave up 397 total yards on offense to a Packers team that has struggled to move the ball throughout the year. When Staley was asked about his defensive approach, he went off.
"You can stop asking that question," Staley told a reporter postgame. "I'm going to be calling the defenses, okay? So we're clear. So you don't have to ask that again."
The back-to-back losses dropped the Chargers from 4-4 to 4-6 and there are serious doubts whether the Chargers can still make the playoffs. If the Chargers miss the playoffs, it's safe to assume that Staley won't be the head coach next year.
At this point, it's safe to wonder if he'll be able to finish the season as the Los Angeles Chargers' head coach.