This is a story about Gilo Jimenez, who grew up in a small town called Livingston in Central California. In Livingston, lowriding is a popular activity and Gilo became influenced by his friends to get involved in the scene. Unlike most lowriders, Gilo did not have a specific year/make/model in mind for his car; he was open to anything. He searched for his dream ride tirelessly, flipping through classified ads in the local newspaper and using the Auto Trader.
One day, while visiting a friend during college, Gilo stumbled upon a 1981 Lincoln parked across the street. Despite the car not having a For Sale sign, Gilo approached the owner and asked if they would sell it. To his surprise, the owner, a lady named Miss Woods, agreed to sell the car to him for only $100. Gilo bought the car and fixed its engine issues, then added a stereo and a set of Dayton wire wheels. Gilo then decided to repaint the car and took it to a local car painter named Uvaldo Arroyo.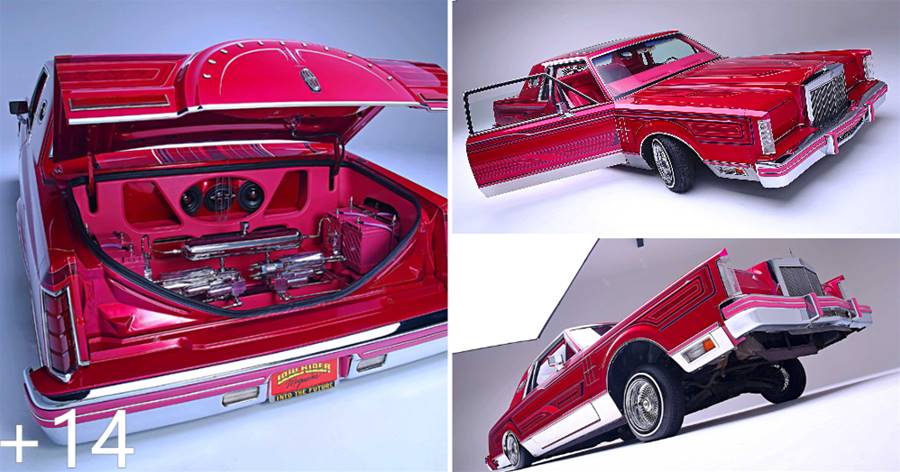 Arroyo was a well-known figure in the lowrider community in Livingston but didn't typically work on candy paintjobs due to health issues. However, Gilo understood their common struggles and patiently waited for nine years to have his car painted by Arroyo. The final result was a stunning candy paintjob with graphics and clear coat. The car was painted in Arroyo's backyard garage, making it a significant achievement as it was the last paintjob Arroyo did and the first one from Livingston to be featured in Lowrider magazine.
Additionally, the car received pinstriping by Angelo Maisano, who sadly passed away shortly after completing the job. After 11 years of hard work, Gilo's dream car was finally completed and made its first appearance on the streets on his wedding day. This was an emotional moment for Gilo, as he had wanted to drive his car for so long. With the support of his parents and wife, Carmen, Gilo was able to fulfill his dream and showcase the talents of the artisans in Livingston. The car, nicknamed Hall of Fame, has a stock Ford V-8 5.0L engine. The body and paintwork were done by Uvaldo Arroyo, featuring shaved door handles, fade, marble, and scalloped patterns in various colors.
The late Angelo Maisano added his touch with more colors and silver leafing. The suspension consists of two gravity-fed Hoppo's pumps, four show dumps, stainless hardlines, and four AC Delco batteries. The interior was upholstered by Vargas Upholstery using Mellowhide fabric. The audio system was installed by Steve Trevizo, and the car rides on 13x7 88-spoke Dayton wire wheels with Cornell 808 tires. Gilo's journey to complete his dream lowrider serves as a testament to his perseverance, the support of his loved ones, and the talent of the craftsmen in Livingston.