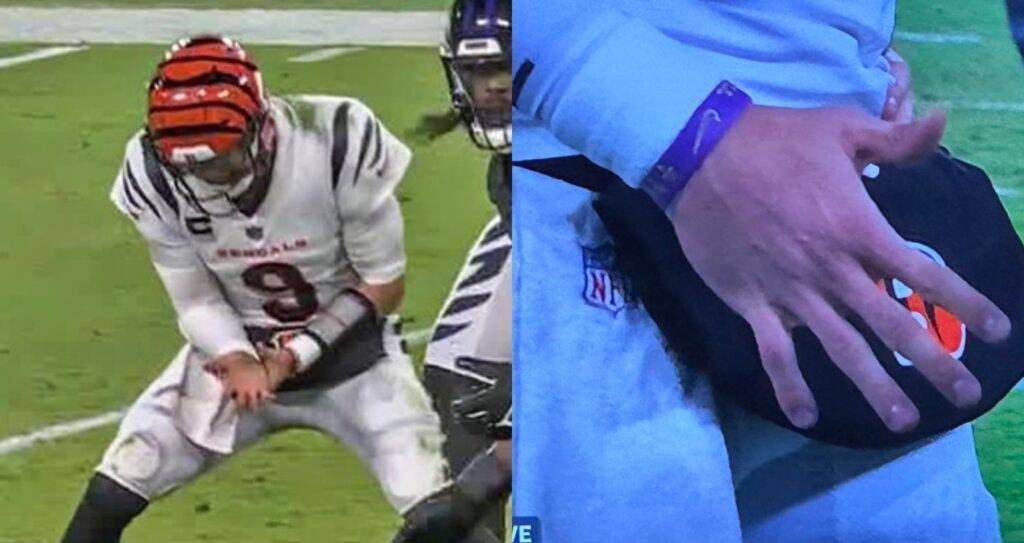 Bengals quarterback Joe Burrow is questionable to return to Thursday night's game against the Baltimore Ravens after he suffered an injury to his hand.
During a drive in the second quarter, Burrow was taken to the ground by Ravens edge rusher Jadeveon Clowney and his hand was jammed into the turf.
After that, Burrow grimaced as he squeezed his hand after a touchdown pass during the second quarter. A close up photo shows how swollen Burrow's hand is:
The Bengals are calling Burrow questionable to return to the game.