It's easy to look back at a show like which aired for 15 seasons between 2005 and 2020, and wonder what happened to the main and recurring cast members. Of course, the series was headlined for all 327 episodes by Jared Padalecki and Jensen Ackles, who never missed a beat as Sam and Dean Winchester, two brothers hunting every conceivable creature that went bump in the night. Over their 15-year tenure, the Winchesters were joined by a host of characters, ranging from friends and family to the Devil himself.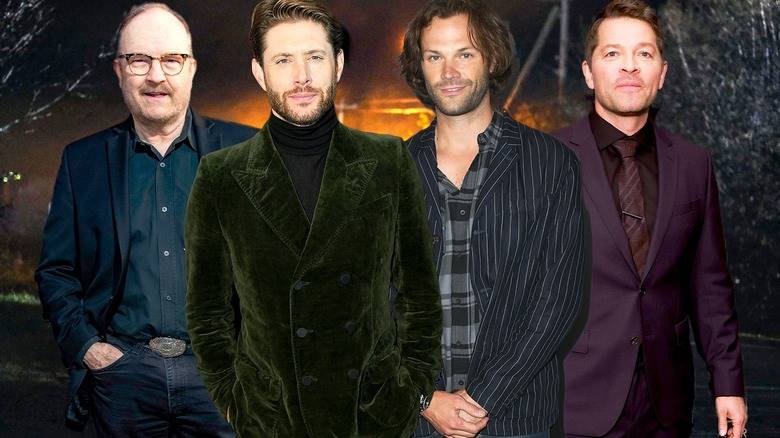 While the series had very few actors who were ever promoted to the official "main cast" — eight in total over the course of its entire run, including our two leads — there were other recurring players who appeared nearly as often, and sometimes even more. No matter who your favorite character is, it's fun to take a look at what these folks have been up to since the series ended in 2020. Since we've only included the main cast and significant recurring characters, we apologize in advance if your favorite guest star didn't make the cut. So draw your salt circle and get ready to fight some spirits, because here's what the cast of "Supernatural" is up to now!
Jared Padalecki (Sam Winchester)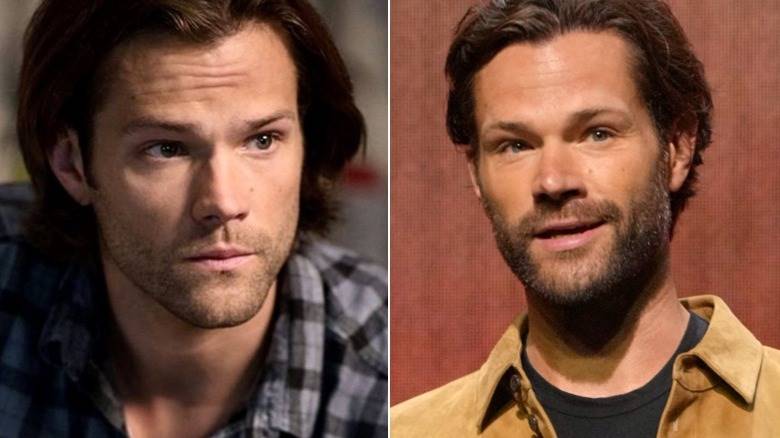 As Sam Winchester, Jared Padalecki fought his literal and emotional demons. From the moment we meet Sam in the "Pilot," we learn that although he was raised a hunter, he did everything in his power to escape "the life." But after the death of his girlfriend at the hands of the same demon that killed their mother, Sam joins his brother Dean on a revenge quest that quickly turned into a world-saving mission. By the time the series drew to a close, Sam made peace with the hunting life, but that didn't stop him from eventually settling down too.
Due to the immediate success of "Supernatural," Padalecki became a horror movie star in the mid-2000s, appearing in the "Friday the 13th" and "House of Wax" remakes as well as the films "Cry Wolf" and "House of Fears." Since then, the actor has stuck to leading man roles on the CW, where he comfortably resides today, headlining the CW reimagining of Chuck Norris' iconic "Walker, Texas Ranger" series. Not only does he play Cordell Walker to perfection — a role that couldn't be more different than Sam Winchester — but he also serves as an executive producer on the series and its prequel "Walker: Independence." Focused entirely on his new franchise, the former "Supernatural" star has put some incredible work into his role on "Walker," and even .
Jensen Ackles (Dean Winchester)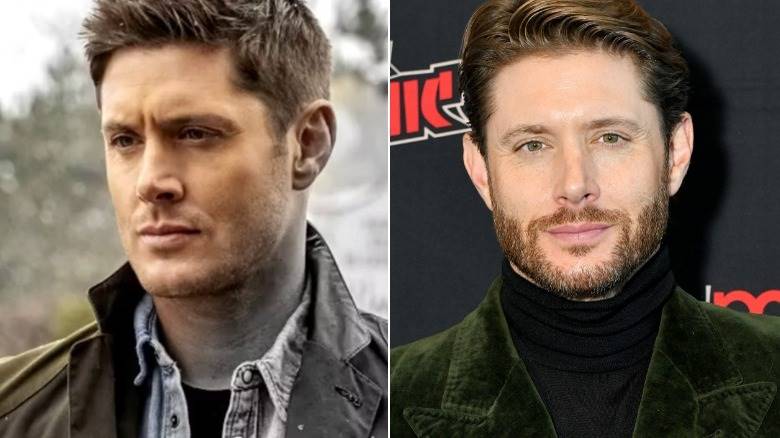 There probably isn't a more iconic Jensen Ackles role than Dean Winchester, and it's one that has forever colored the way the actor is perceived. But why shouldn't it? After all, Dean's tortured charisma, devil-may-care attitude, and self-sacrificing drive make for some pretty great television. There's no question that Dean had a pretty tough life, but after overcoming Hell, Purgatory, the Mark of Cain, and destiny itself, there's nothing our hunting hero can't do. Even after his death, Dean is still seen driving on the heavenly highways, looking for another hunt.
Following the series finale, Ackles has kept himself busy bouncing from series to series. Reuniting with "Supernatural" creator Eric Kripke, Ackles played the abrasive Soldier Boy on "The Boys," voices Batman in DC's current slate of animated features following "Batman: The Long Halloween," and landed the role of Sheriff Beau Arlen on the ABC series "Big Sky." He is also set to appear in the upcoming Western drama "Rust." But Ackles is more than an actor: He's a budding filmmaker too. Ackles also directed a Season 1 episode of "Walker," reuniting with his former co-star Jared Padalecki and the rock band Kansas. Ackles also narrated and executive produced "The Winchesters," a "Supernatural" spin-off set in an alternate 1973 where .
Misha Collins (Castiel)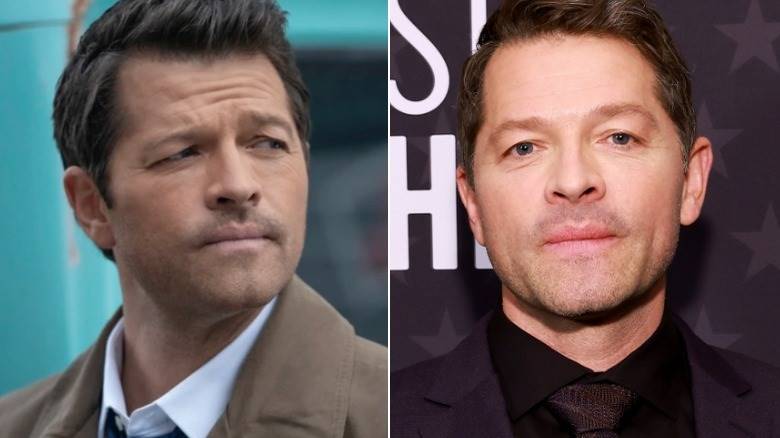 Not every main character on "Supernatural" is human, and the longest-running paranormal creature to make his mark on the show is undoubtedly Misha Collins' portrayal of the angel Castiel. First appearing in the Season 4 premiere, the advent of angels on "Supernatural" changed the game as it kickstarted the Apocalypse plotline that the series never truly got over. A faithful ally of the Winchesters, Cas sticks with them for the remainder of the series and sacrifices his life near the end to keep them safe.
Though Collins appeared in 146 episodes total, he also guested on shows like "The Venture Bros.," "Kings of Con," and Eric Kripke's other series, "Timeless." Following his tenure as Castiel, Collins played Dylan in the 2021 feature film "Encounter" and appears as Harvey Dent — also known as Two-Face — on the CW series Branching into other mediums, he also appeared on the podcasts "The Angel of Vine" and "Bridgewater," the latter of which he serves as an executive producer. Recently, he's ventured into the reality TV space, hosting and producing the series "Roadfood," where he drives across America in search of excellent ethnically diverse eats.
Mark A. Sheppard (Crowley)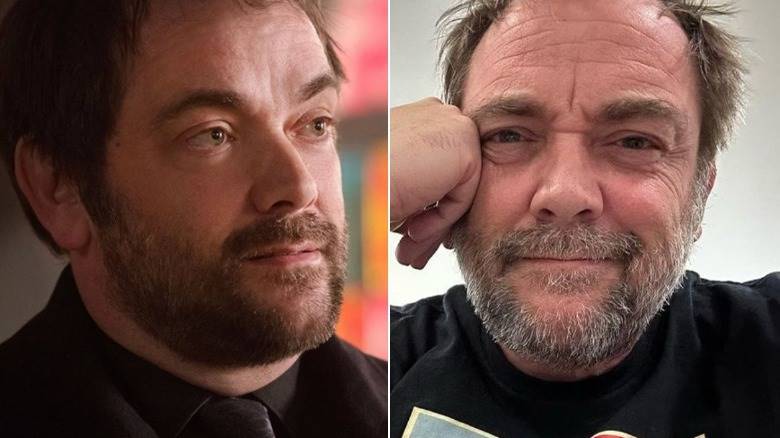 If angels are generally good, then there's no doubt that demons are usually bad, though with Crowley, it was a bit of a grey area. Played by Mark A. Sheppard, Crowley first appears halfway through Season 5, when he assists the Winchesters in "icing the Devil." As an uneasy ally, he soon develops into a full-fledged villain before Sam nearly cures him of his demonic curse, making him a bit more sympathetic. In the end, Crowley gets bored with Hell and sacrifices himself to save the Winchesters and stop Lucifer in Season 12.
Thankfully, Sheppard continued on, and it wasn't long before he found himself playing the role of Willoughby Kipling on "Doom Patrol," a series helmed by former "Supernatural" showrunner Jeremy Carver. Appearing in all four seasons of the DC Comics adaptation, he jumped at the chance to reunite with former co-star Jared Padalecki on his latest project, "Walker: Independence." Here, Sheppard plays Nathaniel Hagen, a saloon owner who . Outside of television, Sheppard has lent his vocal talents to video games, namely "Call of Duty: Black Ops Cold War," where he played Roman "Knight" Grey.
Mark Pellegrino (Lucifer/Nick)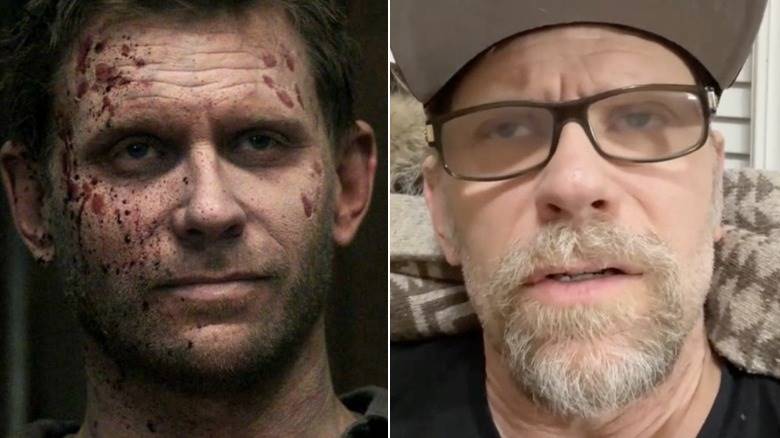 Of all the villains to show their faces on "Supernatural," none were more loved — and hated — than Lucifer himself. Played by Mark Pellegrino, the fallen angel's plans to destroy the world and remake it fall short when the Winchesters stuff him back into Hell, though that doesn't stop him forever. After playing Sam for a time, the Devil eventually springs free and finds his old vessel, Nick, to possess. Even after Dean kills Lucifer, Nick survives and slowly succumbs to his own darkness before his similarly tragic end.
Before "Supernatural," Pellegrino made a name for himself appearing in "The Big Lebowski," "Mulholland Drive," and as Jacob on "Lost." After his time on the CW series, he appeared in "Being Human," "The Closer," "The Tomorrow People," and Eric Kripke's first post-"Supernatural" series "Revolution." After his second stint on "Supernatural," Pellegrino starred as Deputy Bill Standall on Netflix's "13 Reasons Why" and Virgil Poe on the Jeff Daniels series "American Rust." He also played characters in the video games "Far Cry 5" and "Anthem." Pellegrino is set to appear in the upcoming series "Underdeveloped," the Hulu mini-series "Class of '09," and as the Grungy Man in "Strangers in a Strange Land."
Alexander Calvert (Jack Klein)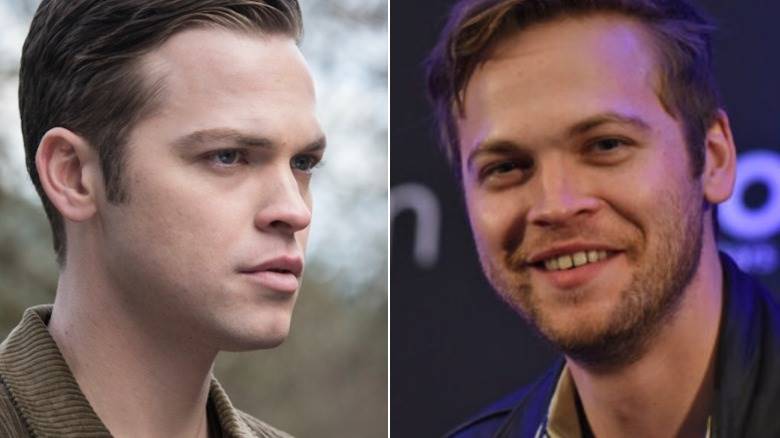 The last main character introduced on "Supernatural" is by far . As the son of the Devil himself, Jack is a half-angel/half-human being known as a Nephilim. With nearly infinite amounts of paranormal power, Jack is mentored by the Winchesters to use his abilities for good rather than evil. When Chuck, aka the God of "Supernatural," turns on the brothers, they're forced to come up with a plan to de-power the diety. As the only one who can absorb Chuck's powers, Jack effectively takes over as the supreme being of the multiverse.
Before landing the role of Jack on "Supernatural," Alexander Calvert was best known as Nick Mossman in "The Edge of Seventeen," the supervillain Anarky on "Arrow," and for his work in two episodes of "Scream: The Series." Naturally, "Supernatural" was Calvert's big break, and he appeared in nearly 40 episodes as the absent-minded Nephilim. After the show ended, he took some time off before returning briefly to the role for "The Winchesters," reuniting with Jensen Ackles' Dean in the finale. On Calvert's docket for the future is an upcoming spinoff of "The Boys" called "Gen V," which revolves around a group of college students who attend a university for superheroes, marking Calvert's second collaboration with series creator Eric Kripke.
Jim Beaver (Bobby Singer)
No guest star appeared on "Supernatural" more than Jim Beaver, and no character is more loved — besides Sam and Dean — than Bobby Singer. First appearing in the first season finale, Bobby quickly became a "Supernatural" staple, turning up in every single season of the series. As a surrogate father to the Winchesters, Bobby always has the boys' backs, and even after his untimely death, he still manages to make his way back to them. Beaver even played an alternate universe version of the character before returning to the original at the end.
With an extensive career, we would be remiss not to mention all the work Beaver has put into his acting career over the years. From "Deadwood" and "Justified" to "Adaptation" and "Crimson Peak," he's been in almost everything. After "Supernatural," Beaver appeared as Sheriff Jedediah Judd in Guillermo del Toro's "Nightmare Alley," Spencer on the series "B Positive," and he even returned as Bobby alongside Jensen Ackles and Alexander Calvert in the first season finale of "The Winchesters." Like many of his fellow "Supernatural" actors, Beaver found himself working with creator Eric Kripke time and again, appearing in episodes of "Revolution," "Timeless," and "The Boys," where he took on the role of the U.S. Secretary of Defence, also named Robert Singer.
Katie Cassidy (Ruby #1)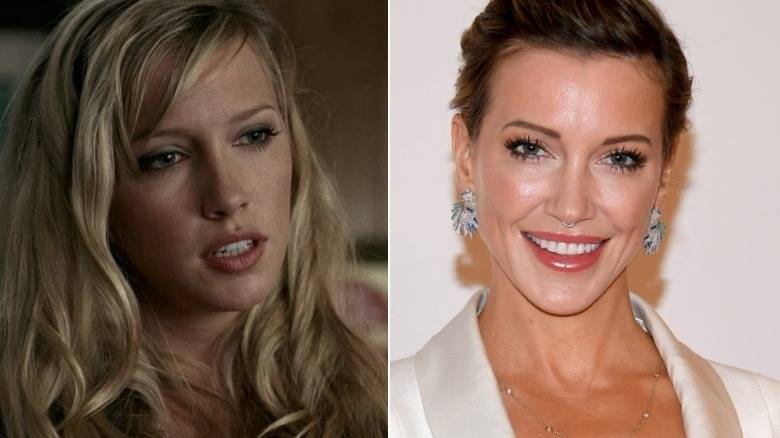 Though her tenure on "Supernatural" didn't last long, the Katie Cassidy incarnation of the demon Ruby was a mystery throughout the show's shortened third season. Originally a mysterious stranger who aids Sam in the battle against the Seven Deadly Sins, Ruby reveals herself to be a demon and continues to help the brothers against the schemes of the demonic overlord Lilith. Though Cassidy left the series following the third season, Ruby continued into the fourth, with Genevieve Cortese (who later married Jared Padalecki) taking over the role.
After leaving "Supernatural," Cassidy landed roles in the Liam Neeson film "Taken" and the "Nightmare on Elm Street" remake before joining the main cast of "Melrose Place" as Ella Simms. Soon after, she played Juliet Sharp on "Gossip Girl," Trish Wellington on "Harper's Island," and Sharon Tate in the horror film "Wolves at the Door." But Cassidy's biggest break came when she was cast as Dinah Laurel Lance on the CW series "Arrow," a character based on DC Comics' Black Canary. Cassidy not only played the original Laurel, but all of her various doppelgangers as well, appearing in episodes of "The Flash," "Legends of Tomorrow," and the animated web series "Vixen."
Lauren Cohan (Bela Talbot)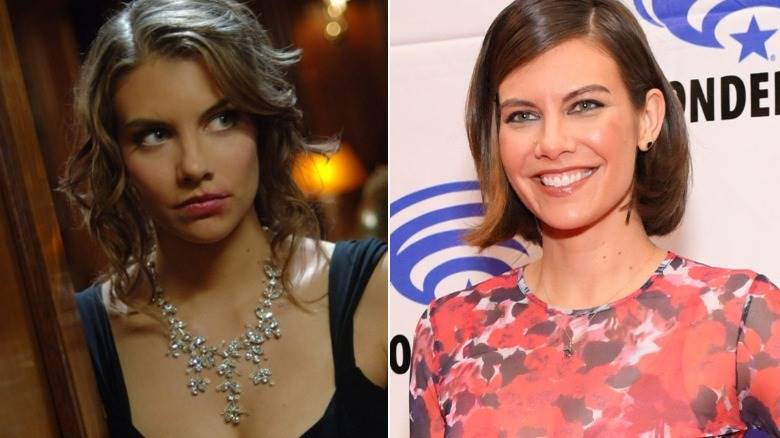 Though only appearing in six episodes of the series, Lauren Cohan's Bela Talbot made an impact on the Winchesters from her very first scene. A thief who specializes in supernatural artifacts, she crosses paths with Sam and Dean more than once as they try to close the cases she opens. Sadly, fans didn't take too kindly to Bela's exploits and the decision was made to kill her off just as she was getting interesting. In her final moments, the series revealed that she had made a deal with Lilith, and the Winchesters leave her to rot.
Regardless of how fans felt about Bela, Lauren Cohan did a phenomenal job, so it was no surprise that she landed on her feet. After leaving the series, she made a few guest appearances before landing the role of Vivian Volkoff on NBC's "Chuck" and then Maggie Greene on AMC's hit series "The Walking Dead," a character she embodied for 144 episodes. In fact, Cohan earned herself and co-star Jeffrey Dean Morgan (another "Supernatural" alum) their own upcoming spin-off entitled "The Walking Dead: Dead City." Outside of zombie television, Cohan appeared in "The Boy," "Mile 22," the animated feature "Catwoman: Hunted," and "Batman V Superman: Dawn of Justice," where she played Martha Wayne.
Jeffrey Dean Morgan (John Winchester)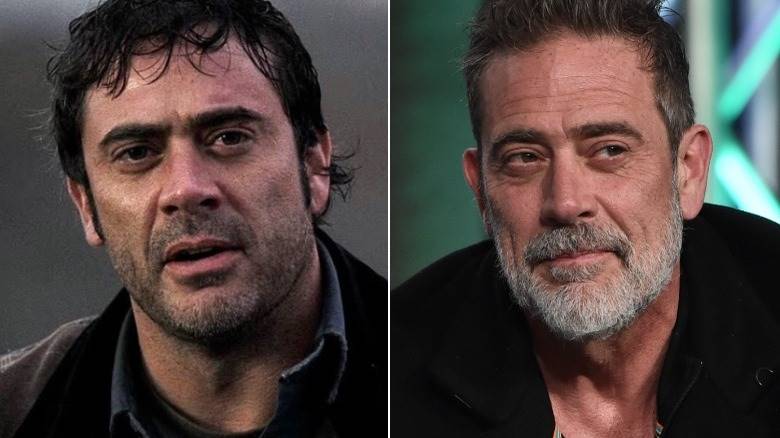 An early staple of "Supernatural," Jeffrey Dean Morgan played John Winchester, a Marine who raises his sons to fight monsters after a demon kills his wife. Two decades later, John goes missing, sparking the events of the series as Dean reunites with Sam to find him. As it turns out, John is searching for a magical gun called the Colt that can kill nearly any supernatural creature, including the Yellow-Eyed Demon they're after. Sadly, John gives his life to save Dean, but he eventually finds peace after helping his children get revenge, albeit as a ghost himself.
Following his time on "Supernatural," Morgan hit it big time. While still recurring on "Grey's Anatomy," he played the Comedian in Zack Snyder's famed adaptation of the graphic novel "Watchmen." After that, he appeared in "The Losers," the 2010 "Red Dawn" remake, and "The Good Wife" before landing the role of Negan on "The Walking Dead," appearing in nearly 100 episodes. He and Lauren Cohan's Maggie are set to return for where they'll also serve as executive producers. Outside of "The Walking Dead" universe, Morgan has appeared in "The Postcard Killings," "The Unholy," and 2022's "Fall." He also reunited with Eric Kripke in 2023 for a recurring role as Tek Knight on "The Boys."
Samantha Smith (Mary Winchester)
After her death in the very first episode, nobody thought we'd see Samantha Smith's Mary Winchester again unless she was a spirit, a mental projection, or through time travel. So consider us shocked when Mary was resurrected at the end of the show's eleventh season. For the next three years, Mary was a recurring member of Sam and Dean's inner circle as they got to know their mother in a completely new way. Sadly, Mary was accidentally killed by Jack at the tail-end of Season 14, but the series finale revealed that she and her husband John were finally at peace.
Only appearing in a handful of episodes in the show's early seasons, Smith had a lot of time on her hands after being killed off in the very first scene. During that time, she appeared as Sarah Lennox in the 2007 "Transformers" film, as Marty Davis in a few "Love Comes Softly" sequels, and in the 2016 horror film "The Devil's Dolls." She also appeared on "Monk," "Criminal Minds," "Con Man," and "Rizzoli & Isles" before returning to "Supernatural." Following her character's second death, Smith has appeared on "9-1-1" and in two different Paramount+ "Star Trek" projects.
Genevieve Padalecki (Ruby #2)
When the fourth season begins, Sam is joined not by a blonde but by a shorter brunette version of the demon Ruby, this time around played by Genevieve Cortese. As Ruby continues to aid the Winchesters, now in a war involving angels and demons alike, she becomes increasingly uncomfortable with the inclusion of characters like Castiel. Of course, by the end of the season, Ruby reveals herself to be a double agent for Lucifer, playing Sam the whole time so that he'll let the Devil out of his cage. It might've worked, but it costs her life.
Not long after her time on "Supernatural" ended, Cortese married her co-star Jared Padalecki, becoming a Padalecki herself. She continued to act, appearing as Tracy Stark in "Flashforward" and as Veronica in the film "Hated." On two occasions, the actress returned to "Supernatural," first playing a fictionalized version of herself in the Season 6 episode "The French Mistake" and the second time playing Ruby once more in a Season 15 flashback, where she acts opposite Jensen Ackles' wife Daneel Harris-Ackles. After the series ended, Padalecki took on the recurring role of Emily Walker, the deceased wife of her husband's character on "Walker" who is investigating her murder.
Ruth Connell (Rowena MacLeod)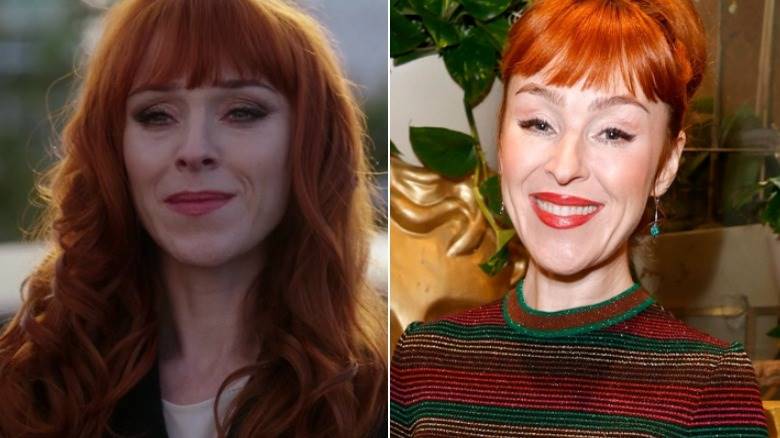 Season 10 was a milestone for "Supernatural" for many reasons, but one of the most notable is the introduction of the recurring character Rowena MacLeod. A centuries-old witch and the mother of the demon Crowley, Rowena goes from foe to friend over the course of five seasons, often cheating death in the meantime. Though the witch has sided with demons, witches, and even the Devil at times, she ends her time on the series as both the rightful Queen of Hell and one of the Winchesters' most powerful allies in the fight against world-ending evil.
Played by Ruth Connell, Rowena appeared in 33 episodes of the original series, and even returned for an episode of "The Winchesters" spin-off, though she didn't share any scenes with her former co-stars. She did, however, make her way into the Jeremy Carver-helmed "Doom Patrol" series, where she played Night Nurse, a role she'll reprise in the upcoming "Dead Boy Detectives" series. In 2020, Connell played Bonnie in the horror film "The Cursed Man," and in 2021 lent her voice to "The Loud House Movie." She's also slated to appear in two feature films in the near future: "Hexengedden" and "Nandor Fodor and the Talking Mongoose."