ESPN Releases Trailer For Documentary On Infamous Chiefs Fan 'ChiefsAholic' (VIDEO)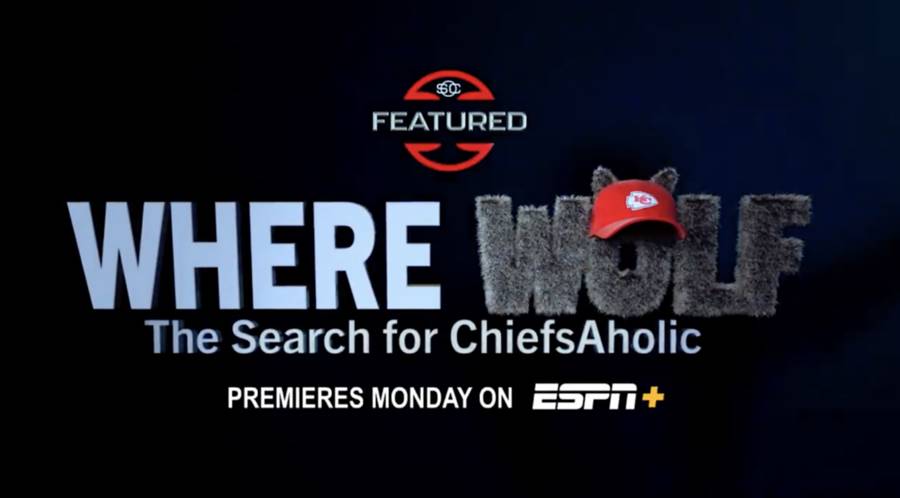 The story behind the infamous Kansas City Chiefs super-fan 'ChiefsAholic' is an absolutely insane and thanks to the folks at ESPN, we now get an inside-glimpse of how it all went down.
On Thursday, ESPN the trailer for "Where Wolf: The Search for ChiefsAholic." The 40-minute documentary will premiere on ESPN+ on Monday, Nov. 20.
Xaviar Babudar, a fan known as ChiefsAholic who attended Kansas City games in a wolf costume, responded to questions through his attorney in his first public comments since the FBI arrested him in July.
"We've been reporting this story for almost a year, and although ChiefsAholic had a huge online presence, extracting even the most basic information about him was a challenge," ESPN reporter Elizabeth Merrill said. "So, when his attorney agreed to send him a list of our questions in September, we felt as if it was somewhat of a breakthrough. Babudar wouldn't answer questions about his case, but he did paint a picture of a man who got caught up in his own superfan persona."
Babudar is accused of robbing multiple banks for more than $800,000 across the Midwest in 2022. While on bond following his initial arrest, he allegedly cut his ankle monitor and fled Oklahoma after receiving $100,000 in winnings from wagers at an Illinois sportsbook.
He was on the run for over three months before being captured by the FBI in Sacramento. In August, a grand jury indicted Babubar on 19 charges, including three counts of armed bank robbery and 11 counts of money laundering.
Babudar's trial date was recently pushed back to April 29, 2024.