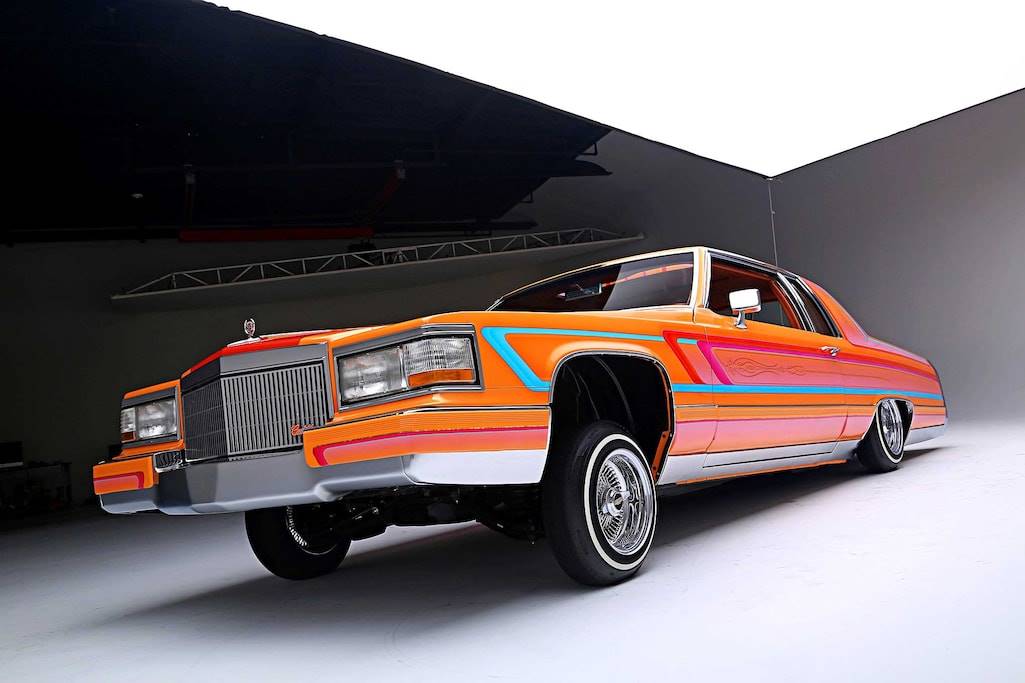 Mike went on to build a few more bikes, but soon he yearned for more. In his early 20's, he picked up a 1994 Cadillac Fleetwood. His original intentions were to build a full out lowrider, but searching for NOS parts made him realize just how scarce parts were. "This was during the import days when everything was going to Japan. The Japanese were buying sea containers full of NOS Cadillac parts and no one was reproducing them," explains Mike. Knowing this, he took it upon himself to buy anything and everything Cadillac related. "It became an addiction" he says—yet little did he know that his addiction would fruition into a successful business which we now know as Cadillac Connect.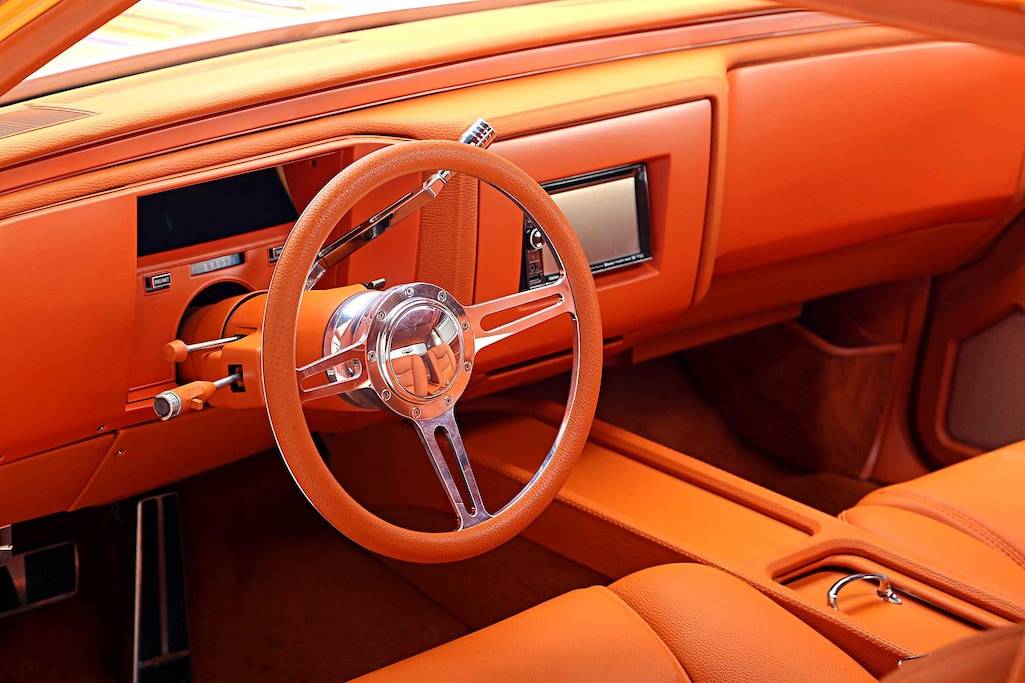 In the process of collecting parts, Mike has also amassed quite the collection of Cadillac's and today we're highlighting just one of them, his 1983 Coupe Deville. The build began at Cadillac Connect were they shaved a host of body parts, added a 90's kit, a moon roof and some fresh chrome. Phillips Finelines was called in to come up with a one of a kind paint scheme and after mixing several House of Kolor candies, Phillip created a custom peach color with the additions of patterns in magenta, blues, oranges and different pearls. The final touches come by way of some gold leafing and pin striping while Homies Hydraulics dropped in the two-pump setup and California Upholstery stitched together a custom interior.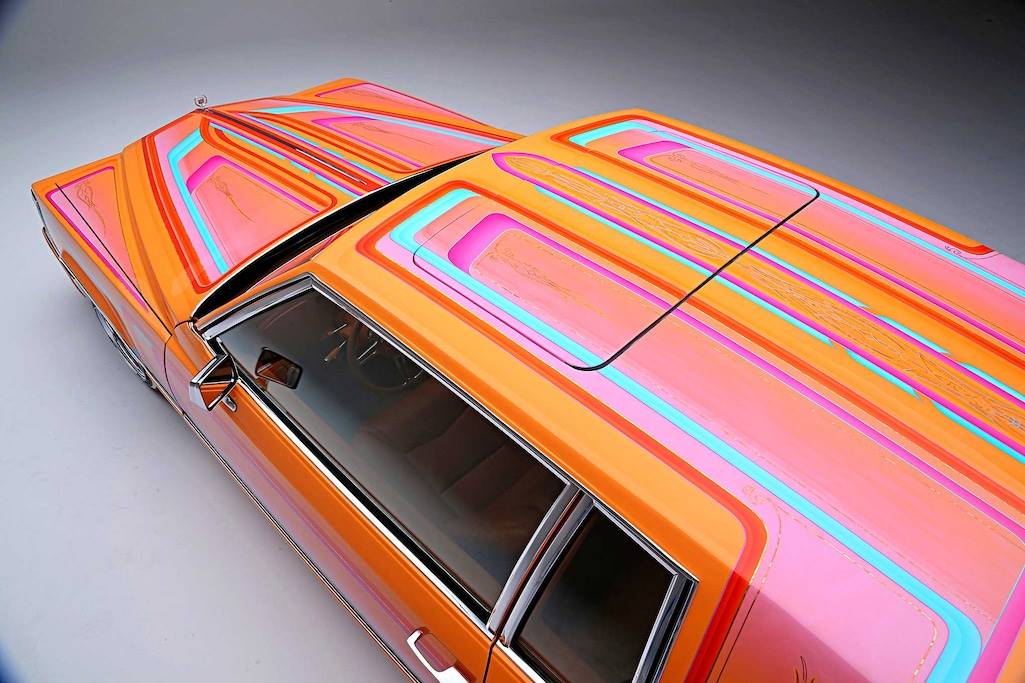 With plans of dropping an LS motor into the engine bay, it'll only be a matter of time before it's finally complete. Then again, this Deville is the 23rd Cadillac added to Mike's collection so it's safe to that he's got his hands full. It's also proof that if you do you what you love, and you do it well, there's nowhere to go but up.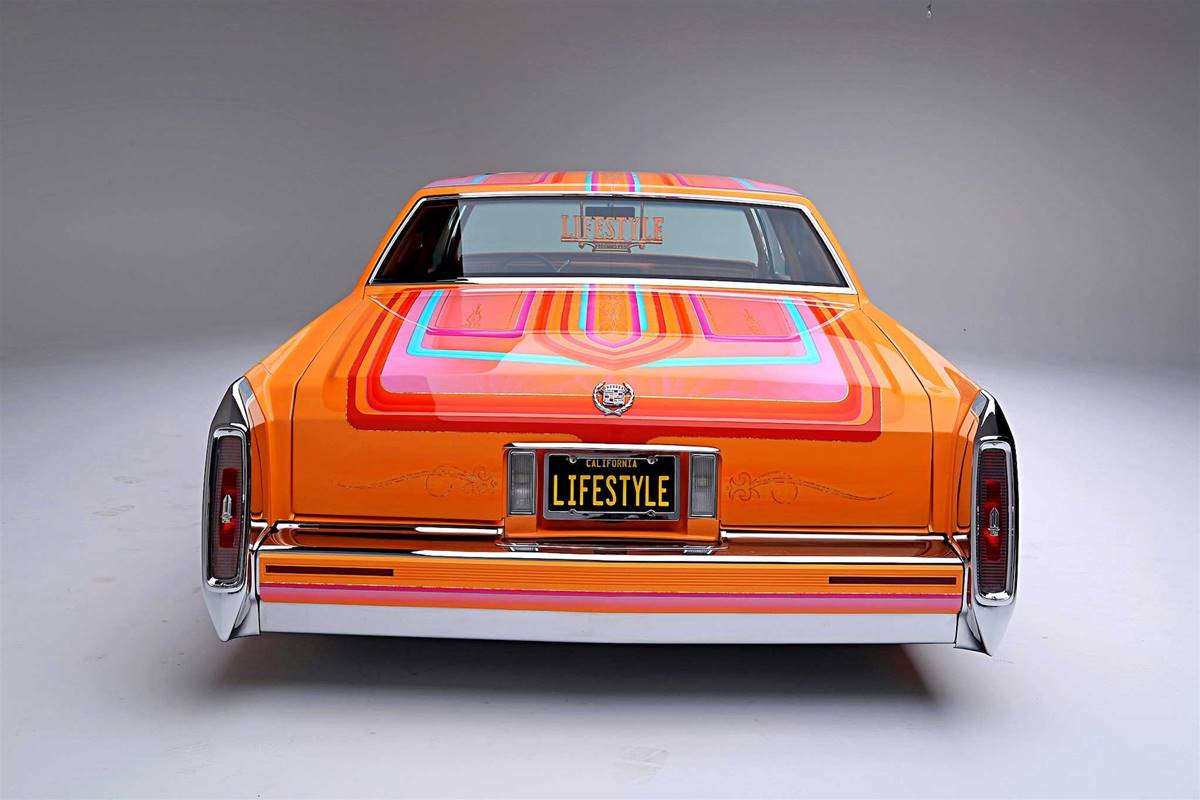 Vehicle Nickname
House of the Rising Sun
Owner
Mike "Cadillac Mike" Lopez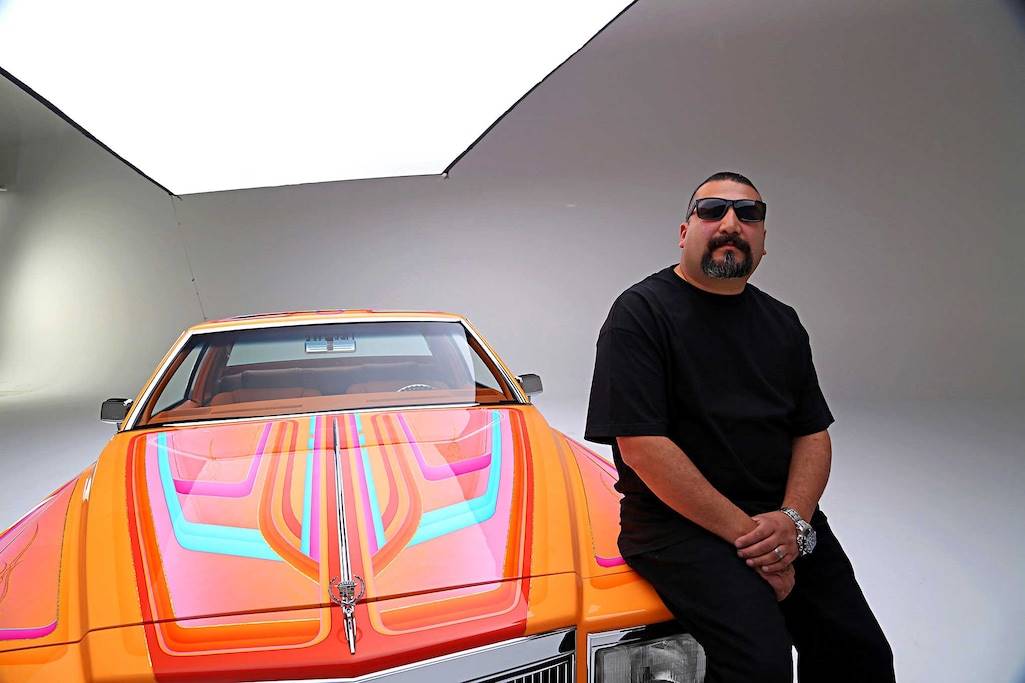 City/State
Orange, CA
Club
Lifestyle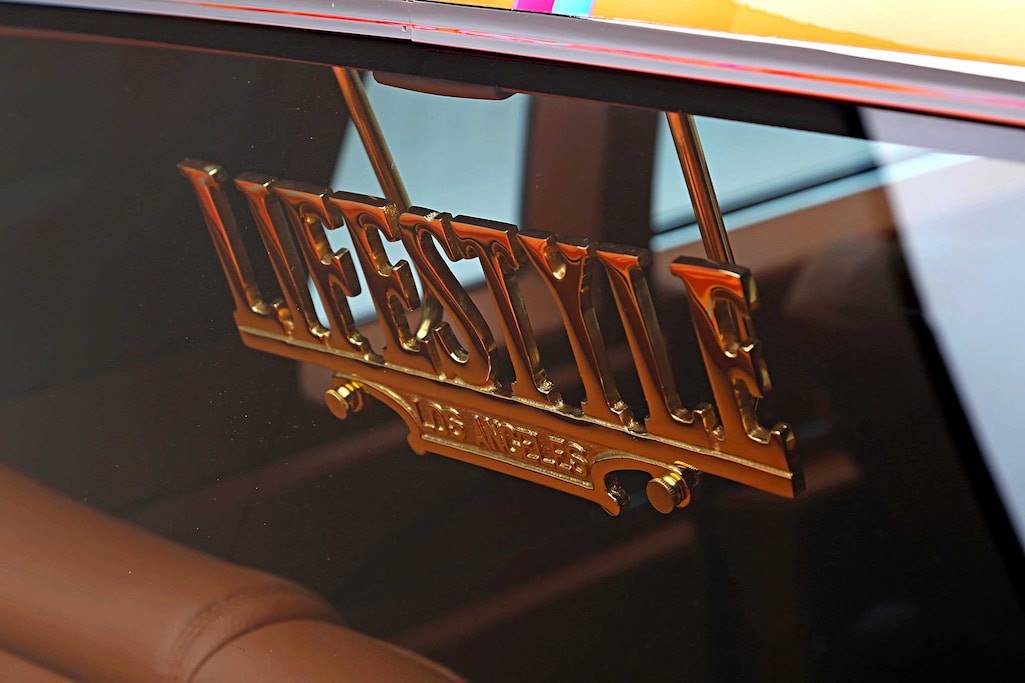 Engine
stock
Body/Paint
Shaved keyholes, antenna, bumpers and added a moonroof. Painted with a custom mixs of House of Kolor paint.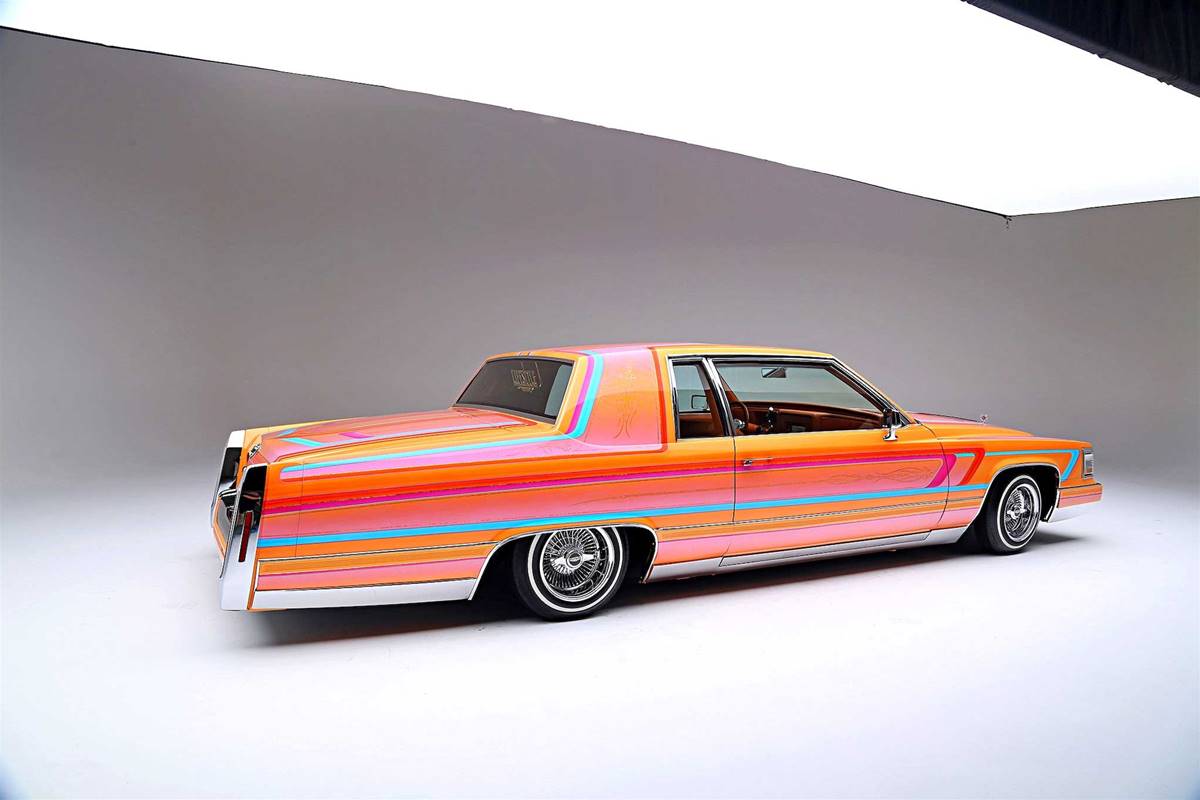 Suspension
Two pumps, four Optima batteries,
Interior
Custom bucket seats and center console wrapping in chocolate brown leather as well as perforated leather. Custom gauges with Clayton Machine Works door
handles and dome lights on the door panels.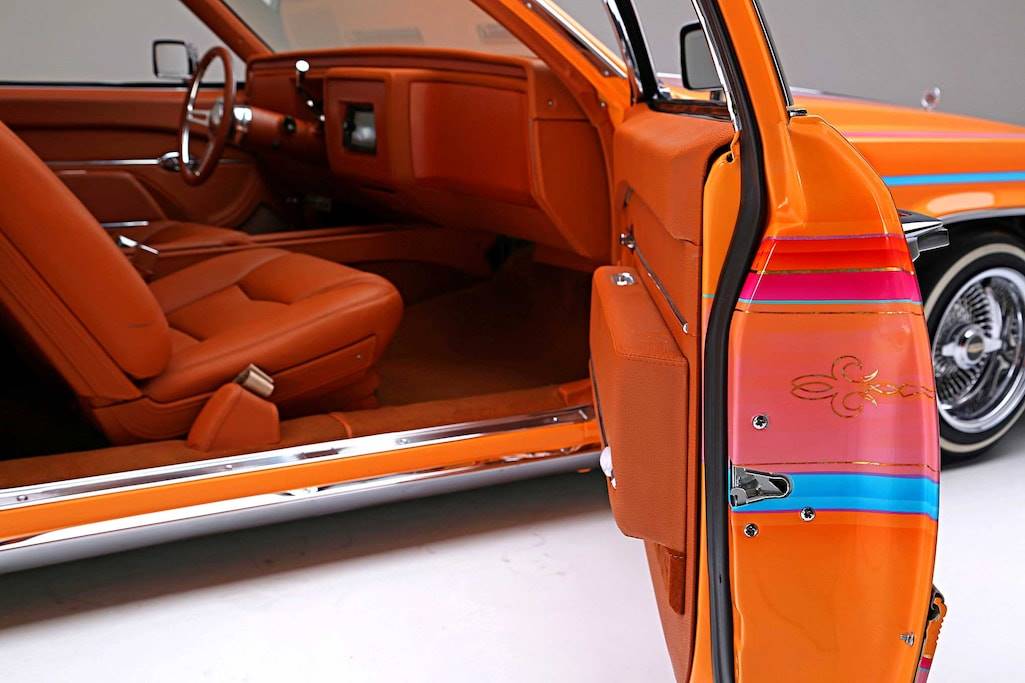 Sound
Pioneer double din stereo with two 6.5-inch speakers.
Wheels/Tires
72-spoke 13x7-inch Dayton's with 5.20 Premium Sportway tires.