John Stamos & Lori Loughlin Show Off Their Full House Chemistry In New Reunion TikTok
John Stamos and Lori Loughlin reunite to make a viral social media video that shows off their Full House chemistry. The pair played the Tanners' Uncle Jesse and Aunt Becky, the couple that made up the family comedy's most significant romantic storyline across eight seasons. They both reprised their roles in Netflix's spin-off sequel, but due toLoughlin's involvement in the college admission scandal, she missed the Fuller House series finale.
Taking to his official TikTok account, Stamos recreated the viral David and Victoria Beckham dance with Loughlin, proving that they still have great chemistry after all these years. Check out the video below:
The video starts with just Stamos in the frame dancing to "Islands in the Stream" by Dolly Parton and Kenny Rogers. Soon after, Loughlin joins him, as they copy the Beckhams' dance moves from their Netflix documentary.
Can Stamos & Loughlin Play Jesse & Becky Again?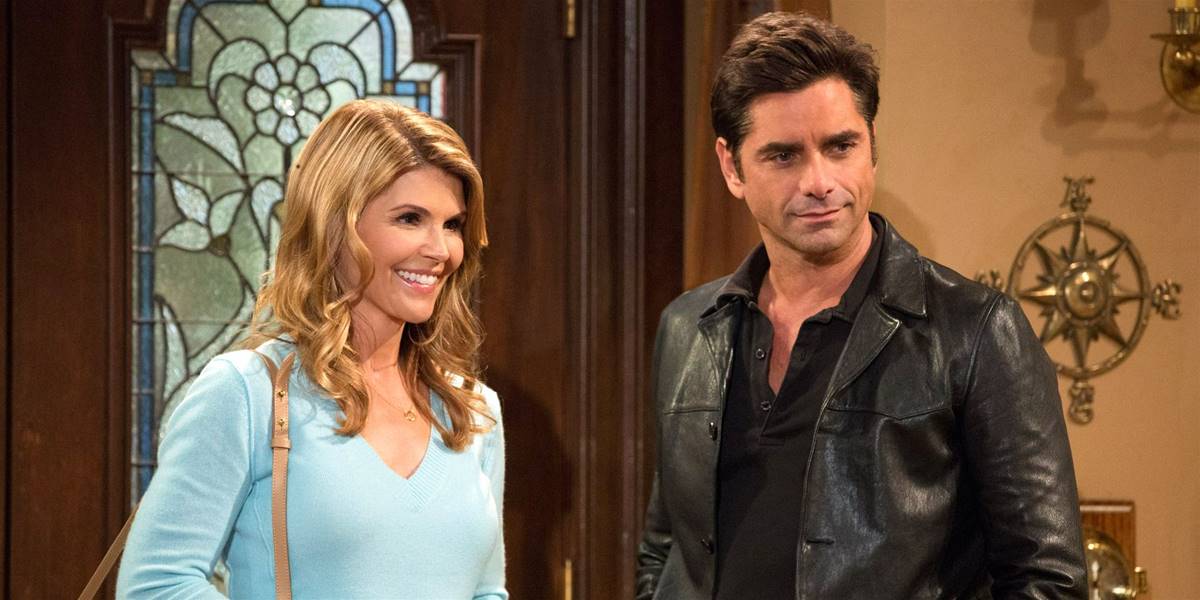 Becky was one of the missing characters in the Fuller House finale, which saw DJ, Stephanie, and Kimmy's triple wedding. It was said she was in Nebraska after being called back home by her mother for a family matter, although the sitcom didn't reveal why. In reality, Loughlin was fired by Netflix due to the college admission scandal. Despite this, the cast of Full and Fuller House has continued to stand by her, with Stamos occasionally featuring her on his social media.
Since Jesse and Becky are technically still together in the Tanner universe, Stamos and Loughlin can easily reprise their roles in case the need for them arises. The fact that they are still great friends keeps the door open for them to work together as the iconic couple. The main hindrance to this, however, is the lack of any concrete plans to bring back the San Francisco-based family anytime soon. Dave Coulier floated the idea of a Fullest House, with the majority of the cast expressing their interest in another project, but there are no formal talks about the matter.
It's also worth noting that Stamos has said he no longer wants to revisit the franchise on the heels of Bob Saget's unexpected death. Whether he sticks to that stance once presented with the opportunity to work again with the cast of Full House is uncertain. Perhaps he may even change his mind when he realizes that Jesse and Becky didn't get a proper ending in Fuller House.