REPORT: Mac Jones Has 'Lost' The Patriots Locker Room Following Loss To Colts: "They Are Done With Him"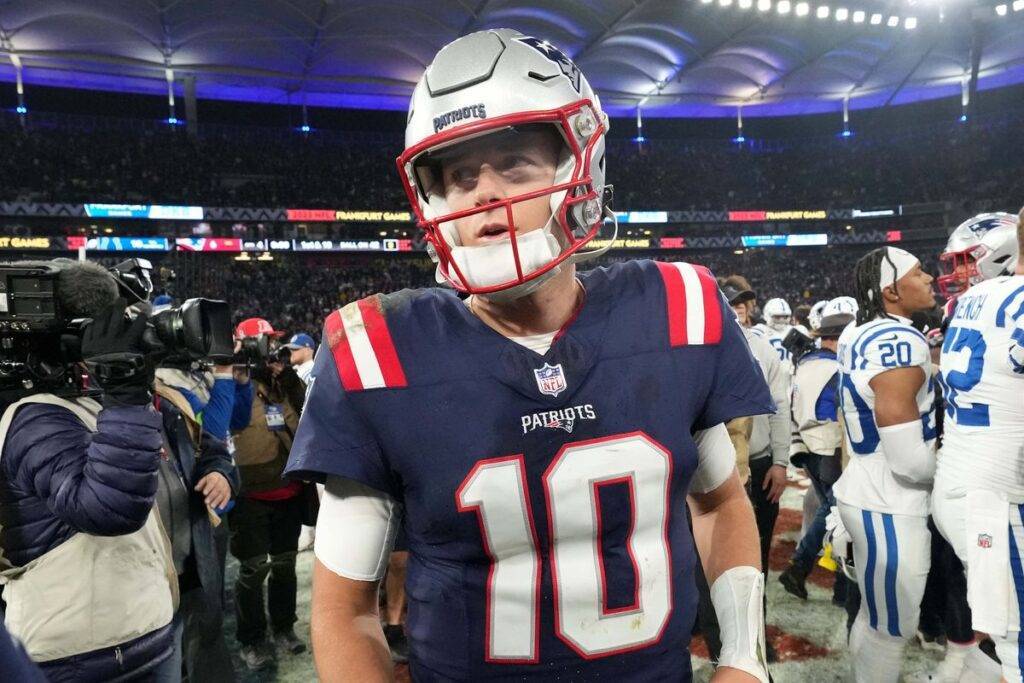 The New England Patriots benched Mac Jones during last Sunday's 10-6 loss to the Indianapolis Colts in Germany and based on this latest report, I have a hard time seeing them going back to Jones when the Patriots come out of their bye week.
According to a report from the , the Patriots locker room is 'done' with Jones and don't want him starting another game this season.
Per the report:
Bill Belichick told reporters that he's yet to determine which quarterback would start next Sunday against the New York Giants.
If the Patriots did permanently bench Jones, their options to replace him would be Zappe, who struggled in all three of his relief appearances; veteran third-stringer Will Grier, who hadn't appeared in a regular-season game since 2019; and undrafted rookie Malik Cunningham, who splits his time between QB and wide receiver on the practice squad.