NFL Insider Says The Chargers Are 'Favorites' To Land Bill Belichick If He Leaves New England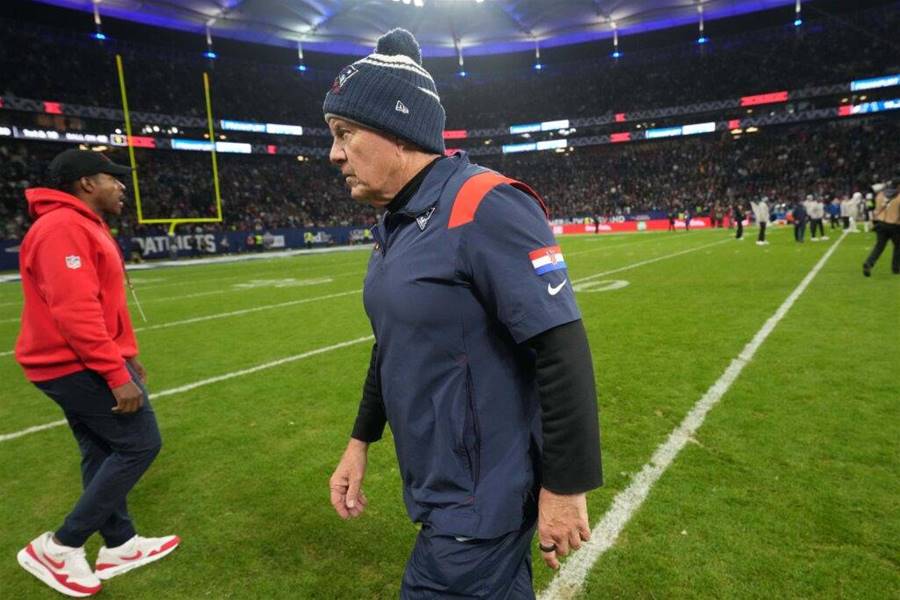 The New England Patriots are at a historic low point in their franchise's history due to their 2-8 record and it feels like Bill Belichick's legendary run with the franchise is coming to an end.
The only question that seems to remain is how will it end. Will Robert Kraft let Belichick finish out the season and both sides mutually agree to part ways? Or will Kraft try and trade the legendary coach to a franchise that are seeking his services?
One NFL Insider – Gary Myers – believes Belichick already has his sights set on next job.
Myers reports that the Los Angeles Chargers are the "favorites" to land Belichick should be inevitably be let go by the New England Patriots, citing the fact that the Chargers have a top quarterback in Justin Herbert and a roster that is built to win now. Another caveat is the fact that Belichick seems to be a big fan of California:
The Chargers, who currently sit at 4-5 on the season, could fire their coach Brandon Staley at the end of the season if the team fails to make the playoffs. If Belichick is seeking a similar structure that he has in New England where he's the de-facto general manager, it would be the mean Tom Telesco (Chargers GM) would also get canned.
Nonetheless, for now, it seems like Belichick will finish out the season and all this will get sorted out after the season. The Patriots 2-8 are on a bye this week before traveling to East Rutherford, NJ. to take on the New York Giants.