Tommy DeVito Is Going Viral After His Italian-Themed Celebration After TD Pass vs Commanders (VIDEO)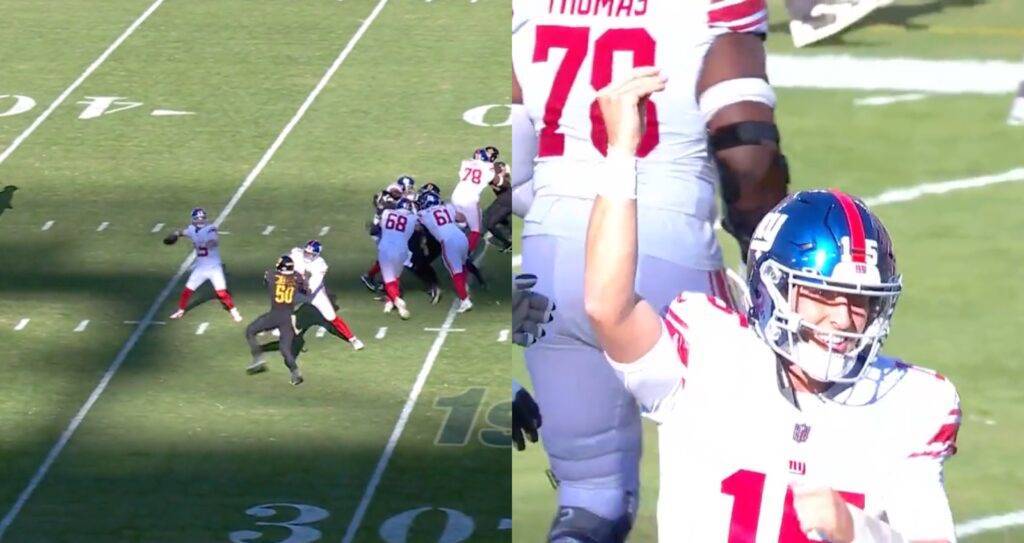 Tommy DeVito is off to a great start against the Commanders.
The Giants quarterback made his second start of his career against the Washington Commanders and started the day by throwing a 24-yard touchdown pass to Saquon Barkley in the first quarter.
DeVito, who's an Italian, celebrated by picking his fingers in a common Italian hand gesture.
DeVito in the first half has thrown for 189 yards on 14 of 19 pass attempts to go along with two touchdown passes.