The story is about Gil and Janet Losi's 1967 Buick Riviera, a car that stands out with its unique design and luxurious features. Gil had always admired the second-generation Riviera and was finally able to acquire one from Howard Kay at Chubby Chassis. Before taking delivery, Gil had Howard finish the chassis and mechanical work, including adding air springs and rebuilding the engine.
However, Gil faced a challenge in finding someone to finish the bodywork. Luckily, he met Steve Cook, a renowned car builder, who expressed interest in completing the Buick Riviera. The car was then shipped to Steve Cook Creations, where the body was stripped and repaired, with several modifications made to enhance its overall appearance. The car was then painted silver with black details below the hip line, which was suggested by Steve.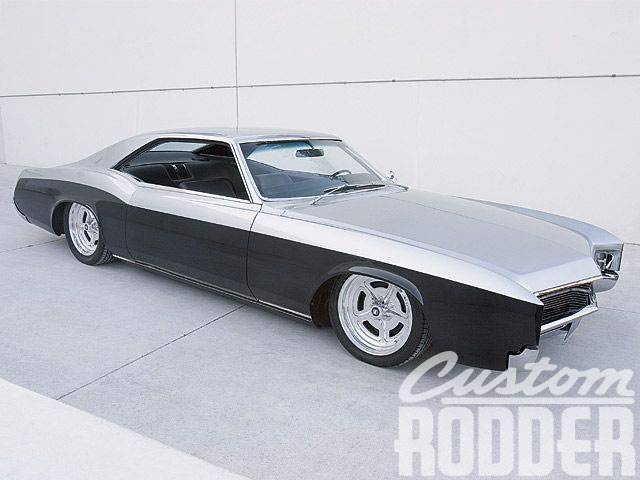 Another noteworthy feature of the car is its one-off 18-inch wheels, designed by Gil himself and machined by Mike Curtis at Boyd Coddington's shop. To complement the exterior, the interior was reupholstered with black leather and red stitching by Gabe Lopez. And to top it all off, a JBL sound system was installed by the Stereo Shoppe in Riverside, California.
The finished product, dubbed '67 Below, made its debut at the Fresno Autorama, where it received much attention among other custom cars. It was then showcased at the Goodguys show in Del Mar, where it secured a finalist spot for Goodguys Custom Rod of the Year. In conclusion, Gil and Janet Losi's '67 Buick Riviera is a stunning example of a second-generation Riviera, with its sleek design, luxurious interior, and attention to detail. The car stands out among other custom cars and has gained recognition at various automotive events.