BREAKING: Ravens TE Mark Andrews Suffered A Season-Ending Ankle Injury vs Bengals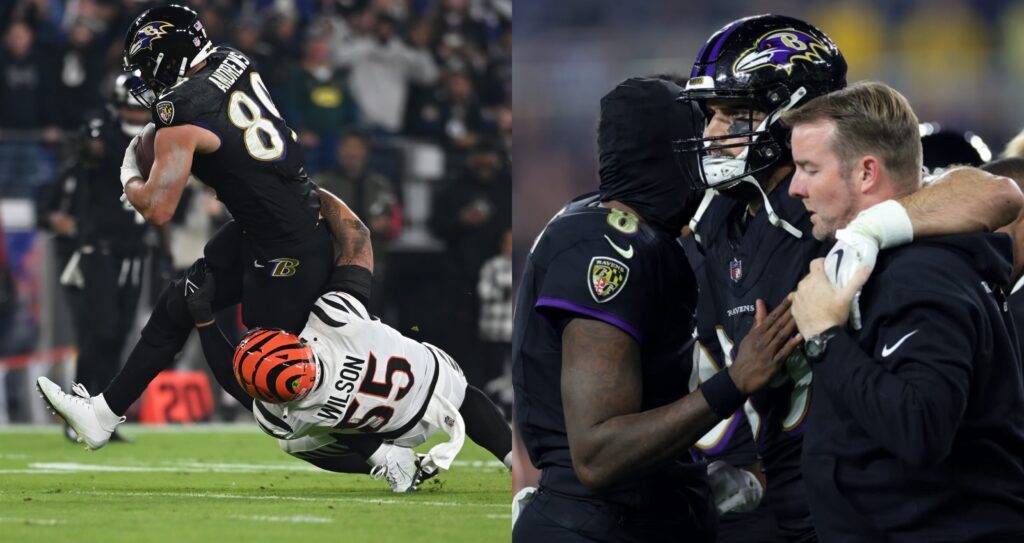 The Ravens win over the Bengals didn't come without a price.
Tight end Mark Andrews' season is likely over after he suffered what head coach John Harbaugh described as a "very serious" ankle injury on Thursday night.
"It looks like a season-ending injury," Harbaugh said after the game.
Andrews will undergo an MRI tomorrow to determine the full extent of the injury. Harbaugh says it's a high-ankle injury but there's more damage as well.
The injury occurred during a tackle by Bengals linebacker Logan Wilson on the Ravens' first offensive possession. Andrews limped off the field and visited the sideline medical tent before heading to the locker room.
The Ravens defeated the Bengals, 34-20.