BREAKING: Deshaun Watson Will Have Shoulder Surgery And Is Out For The Year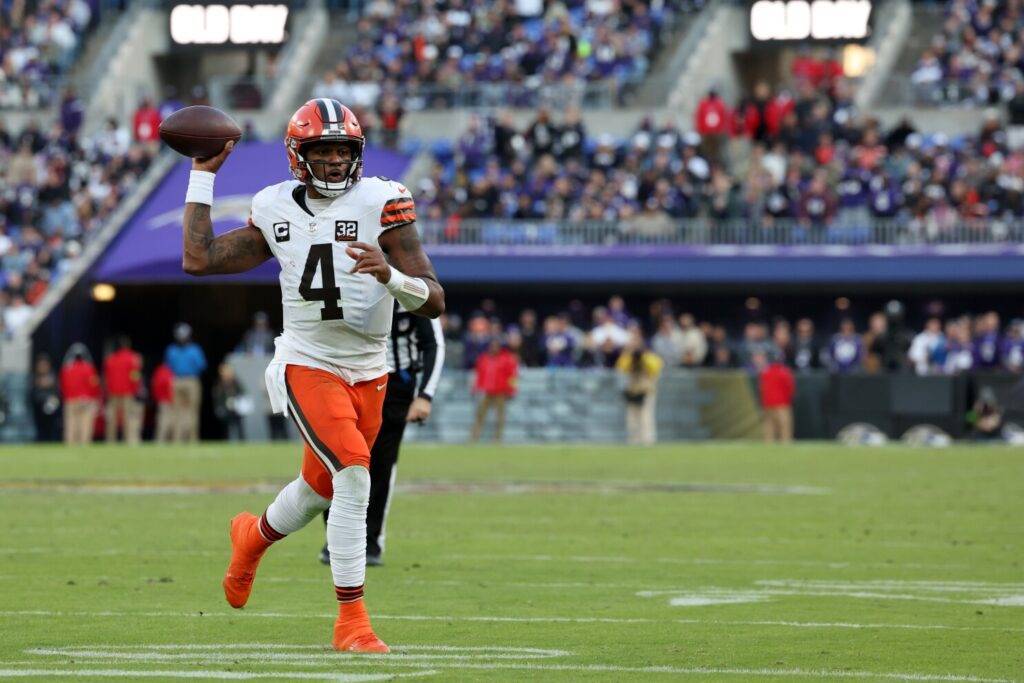 Deshaun Watson's 2023 season is over.
The Cleveland Browns announced on Wednesday that Watson will undergo season-ending shoulder surgery after an MRI revealed a fractured bone in his throwing shoulder:
The Browns acquired Watson in March of 2022 and gave him a record-breaking guaranteed contract but so far that investment hasn't paid off as Watson has played in just 12 games over two seasons due to his suspension to start the 2022 season and multiple injuries this year.
The Browns sit at 6-3 on the season.