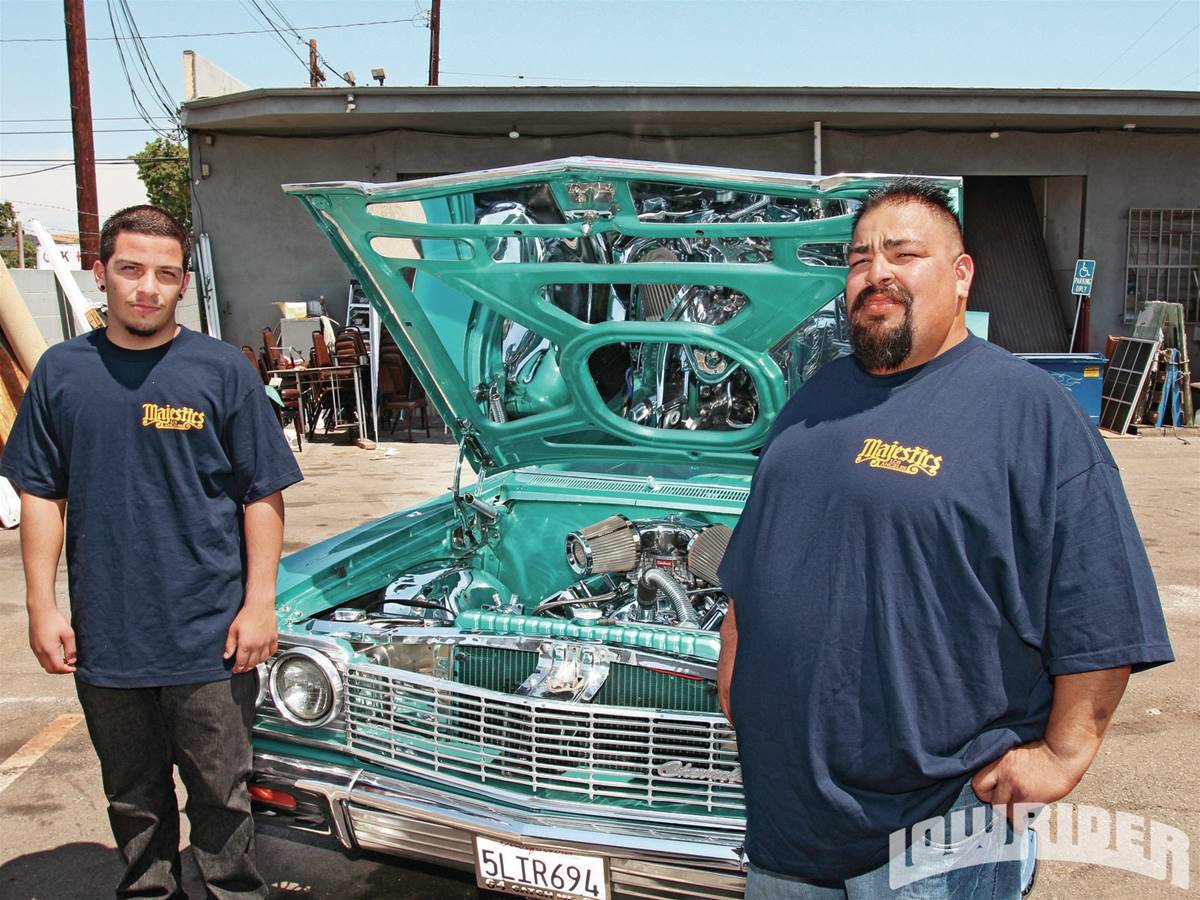 Article excerpt: "The car was pulled off the frame and fully reinforced, and was also given a four link extension to allow the car to lock up high so it could show off the fully engraved and chrome undercarriage done by Castanieda Engraving. The car also received a Street Life hydraulic setup, which allowed the car to hit back bumper and tower over the competition."
Why we love it: "This father and son build was done in just 26 days, as Spike has become a G-Body expert; thanks to the many he has built over the years. This project was no different than any number of frame-off custom cars that Gator Customs cranks out on a daily basis."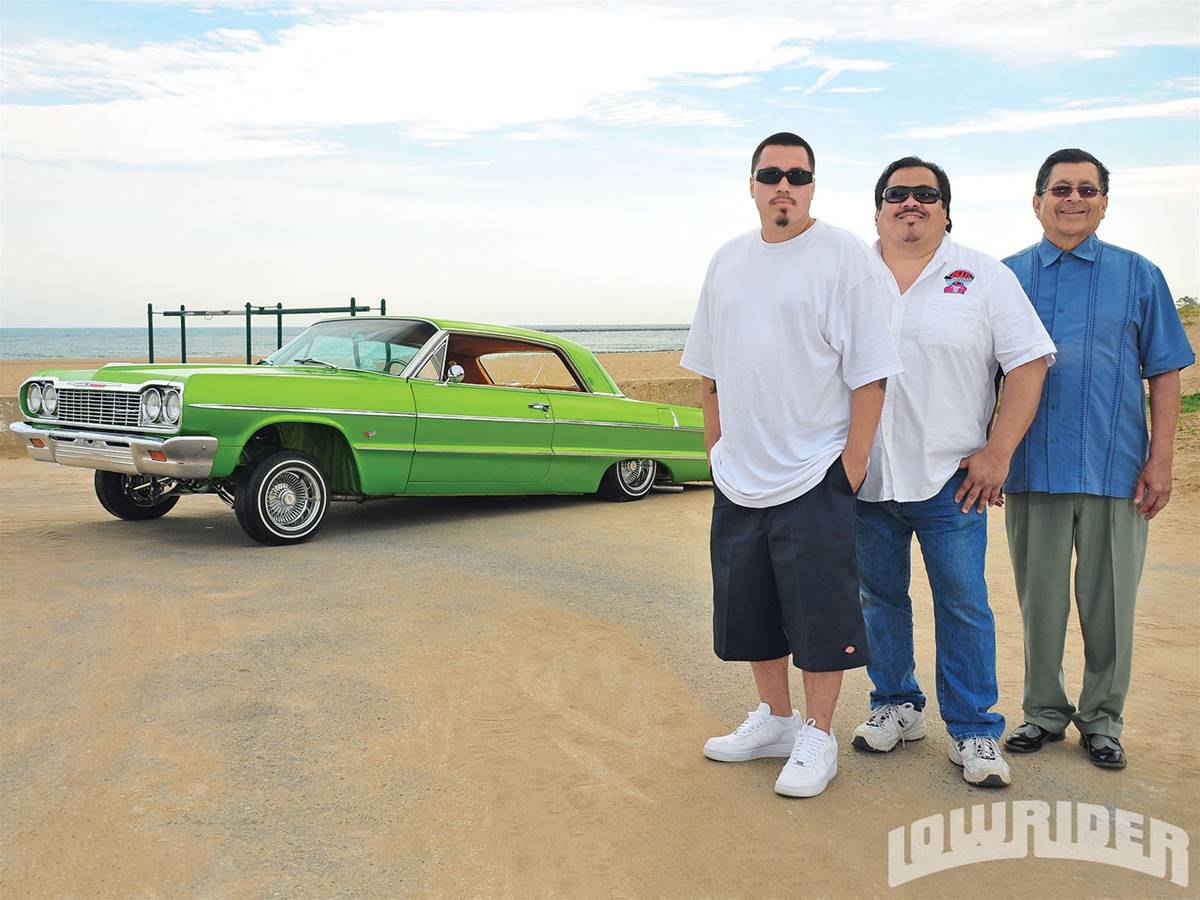 Article excerpt: "Andy was able to convince his grandfather to sell his prized possession - as long as it was guaranteed to stay in the family. Andy happily obliged his grandfather's wish, although once the car was in his care, he was determined to give it a complete makeover."
Why we love it: "He turned to Jerry Richardson for the metal work and then Danny Ray for the snakeskin green paint. The final touch came when his father, Art, who owns a custom interior shop, called Rod's Designs, decided to add a new twist. The team got to work replacing the stock interior with a full custom hot rod-inspired cabin from front to back."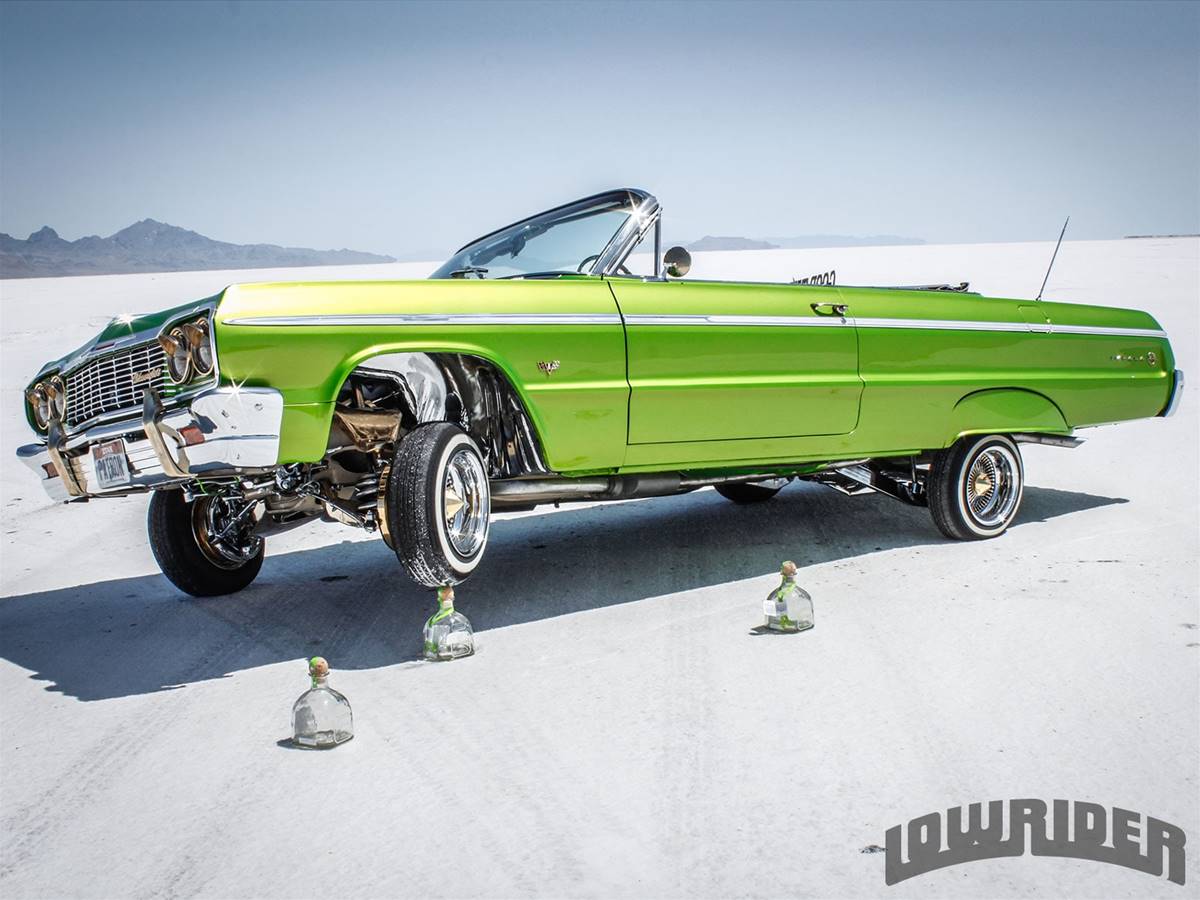 Article excerpt: "While some builders are lucky to be able to outsource their builds to experts, others with fewer resources have to build their Lowriders the old fashioned way; by doing the work themselves. One of these tried-and-true Lowriders is Jose Cornejo."
Why we love it: "Having never built or owned a vehicle like this one, Jose stresses the importance of the learning process this journey provided him. 'I learned how to do metal and body work in the process of building my car, and it took a lot of trial and error, but I was determined to build my car myself."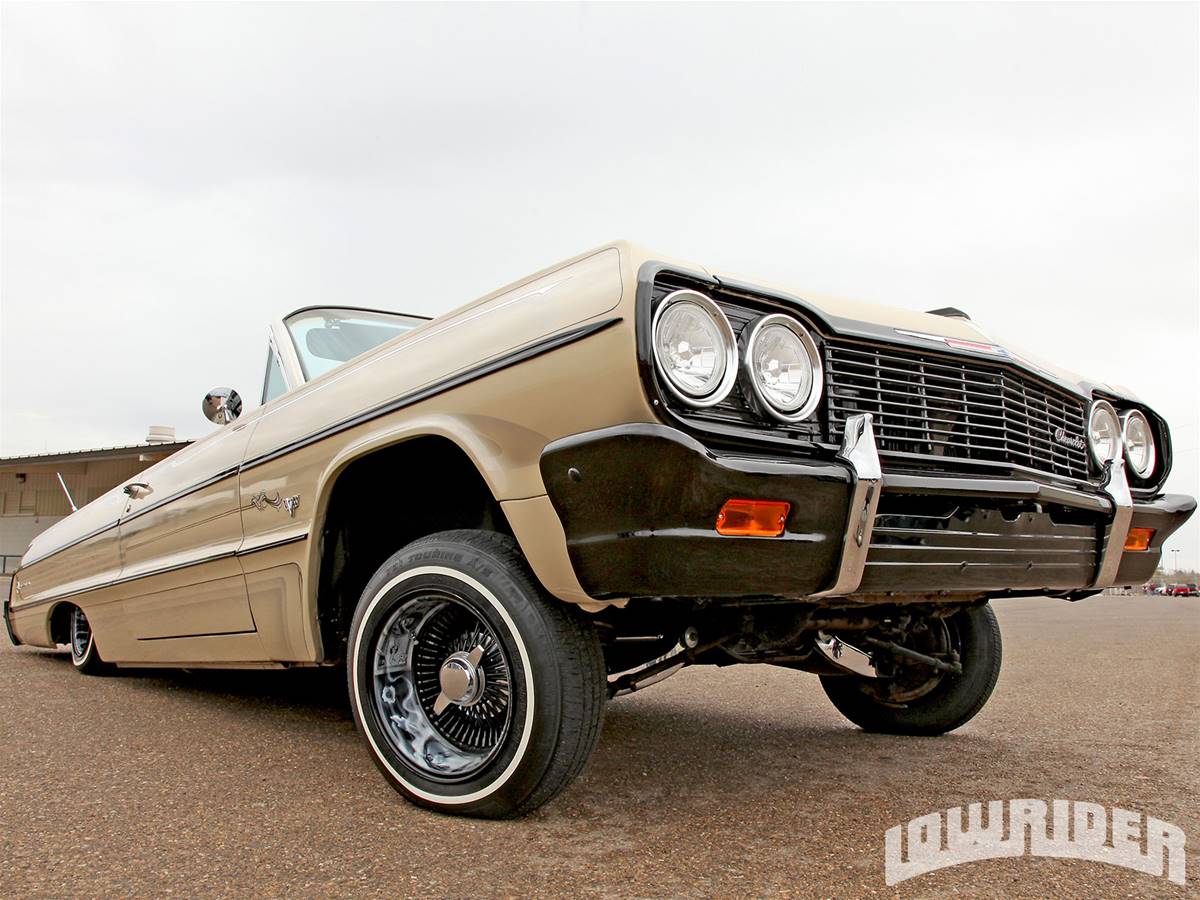 Article excerpt: "Even though she was brought up around classic cars, it wasn't until she met her husband, Robert, that she really became passionate about them. 'He opened a whole new world to me,' says an excited Vanessa. 'He showed me the time and effort that is put into Lowriders and how to enjoy the process of building a piece of artwork that can be driven in the streets."
Why we love it: "The surprise hasn't lost any luster to Vanessa. 'I love my car. My husband can get in his car and go with the boys, while I can drop the top on mine and go cruising with my girls,' she explains. 'Robert likes his car real flashy but I like mine the way it is. It has an original look while still having a 'wow factor' to it."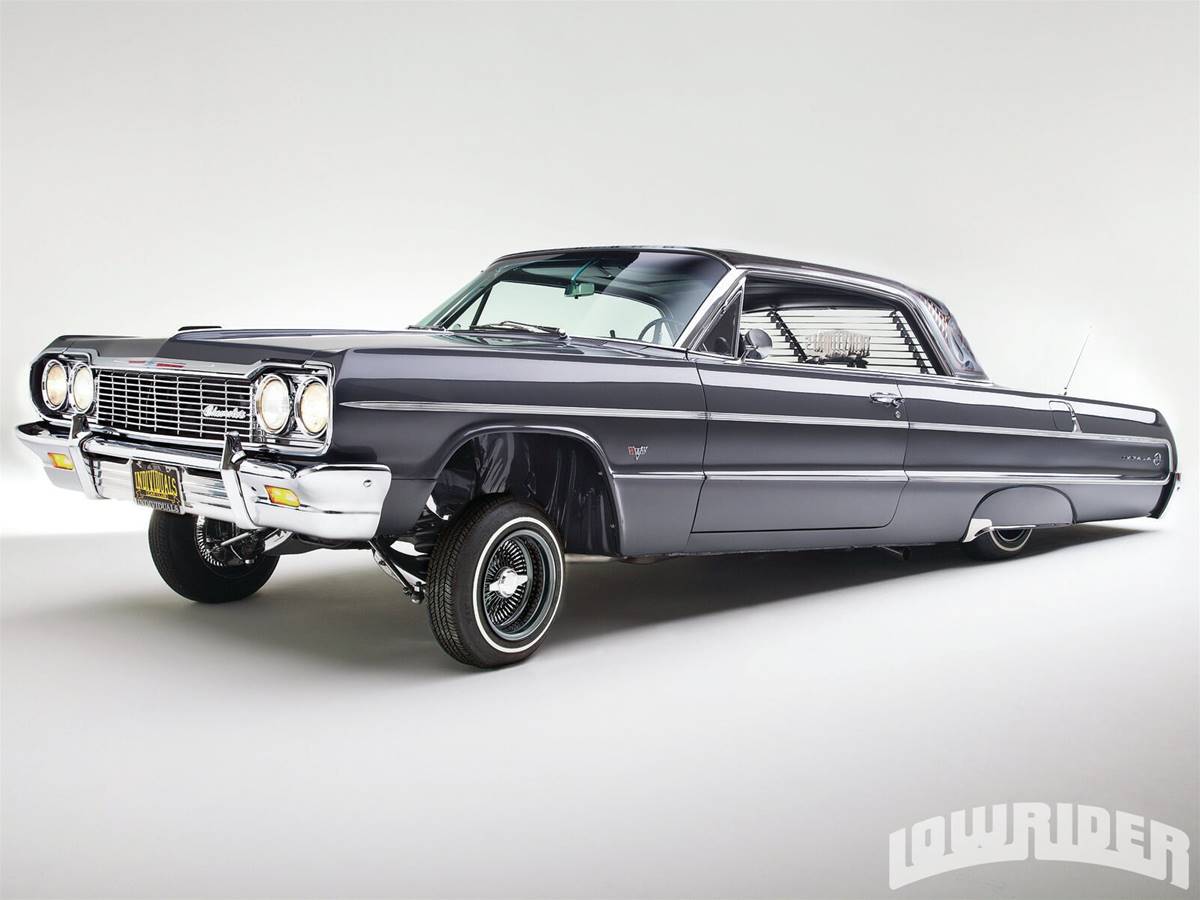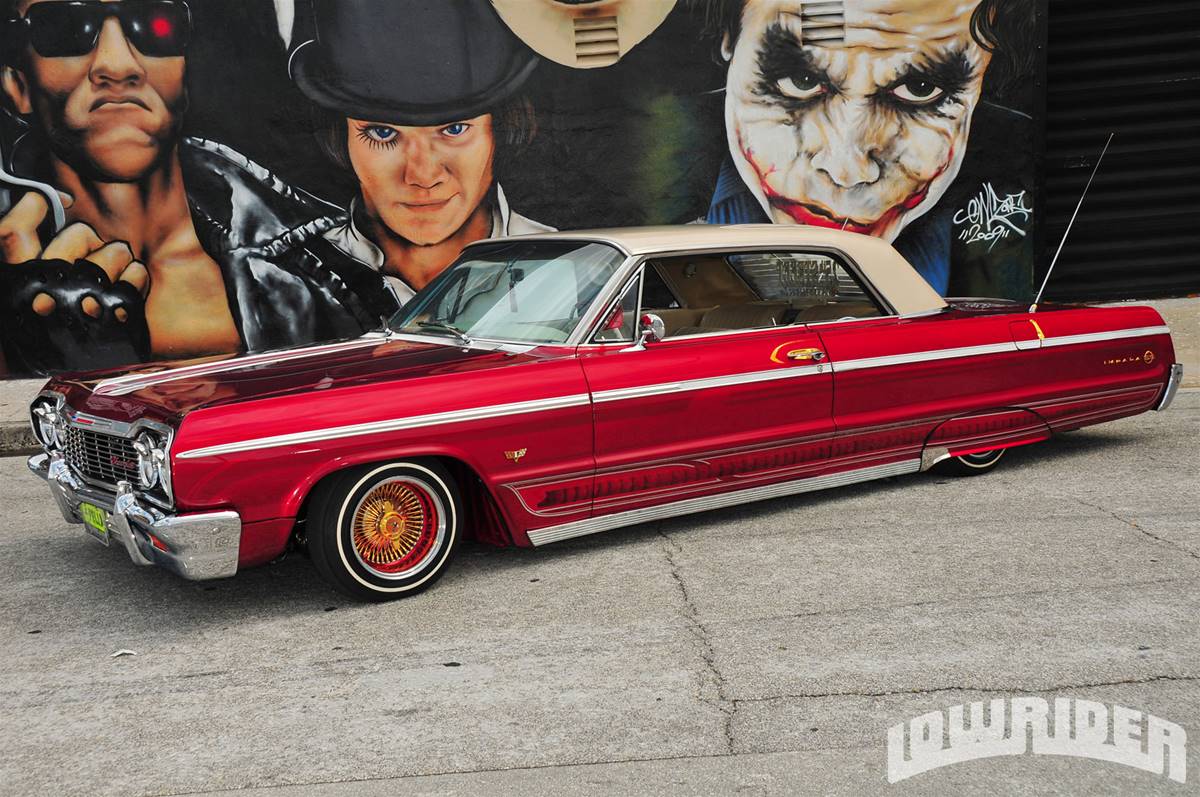 Article excerpt: "As a pioneer in the Lowrider movement in the '90s, Carlos had always wanted a '64 Impala. The car is considered by many to be a seminal model in the culture, and Carlos was ever so determined to get the keys to one."
Why we love it: "James McHugh of McHugh's Auto Body took the Impala from streetcar to show car by adding a four-pump, four-dump CCE hydraulic setup and notching the frame for the drive shaft. Still not satisfied, Carlos had master painter Keoni Teixiera from Sunrise, Florida add three shades of House Of Kolor patterns and gold leafing that flows throughout the body and even on the new set of Dayton Wire Wheels! The top was repainted in a tan pearl and pin stripes were added to accentuate the paint."