The physical effects that anger can cause vary from person to person, but some symptoms include teeth grinding, muscle tension, and temperature change within our body. Anger also affects various parts of the brain that deal with emotions and this may trigger a negative reaction from us. We can get ourselves into trouble when we don't know how to direct our anger. Vernon "V-Max" Maxwell of Norco, California, found out that building cars is a great anger-management tool for him. With countless builds under his belt, it is safe to say that V-Max has his anger problems under control.
Other than anger, this 1963 Chevy Impala convertible also manages to turn heads wherever it goes. The convertible is sure to make it to its destination with a 2007 LS motor under its hood that was installed at Ultimate Hydraulics in Norco. A 4L60 transmission and Flowmaster exhaust were also installed. With the '63 able to drive anywhere, it was now time to make sure it can also serve anyone along the way. For this, V-Max fully wrapped the X-frame at Ultimate Hydraulics while Chris installed the two-pump setup with 8-inch cylinders in the front and a whopping 18-inch in the rear. Four switches and eight batteries control the system. To finish off the build, V-Max had Julian spray some PPG green paint on it.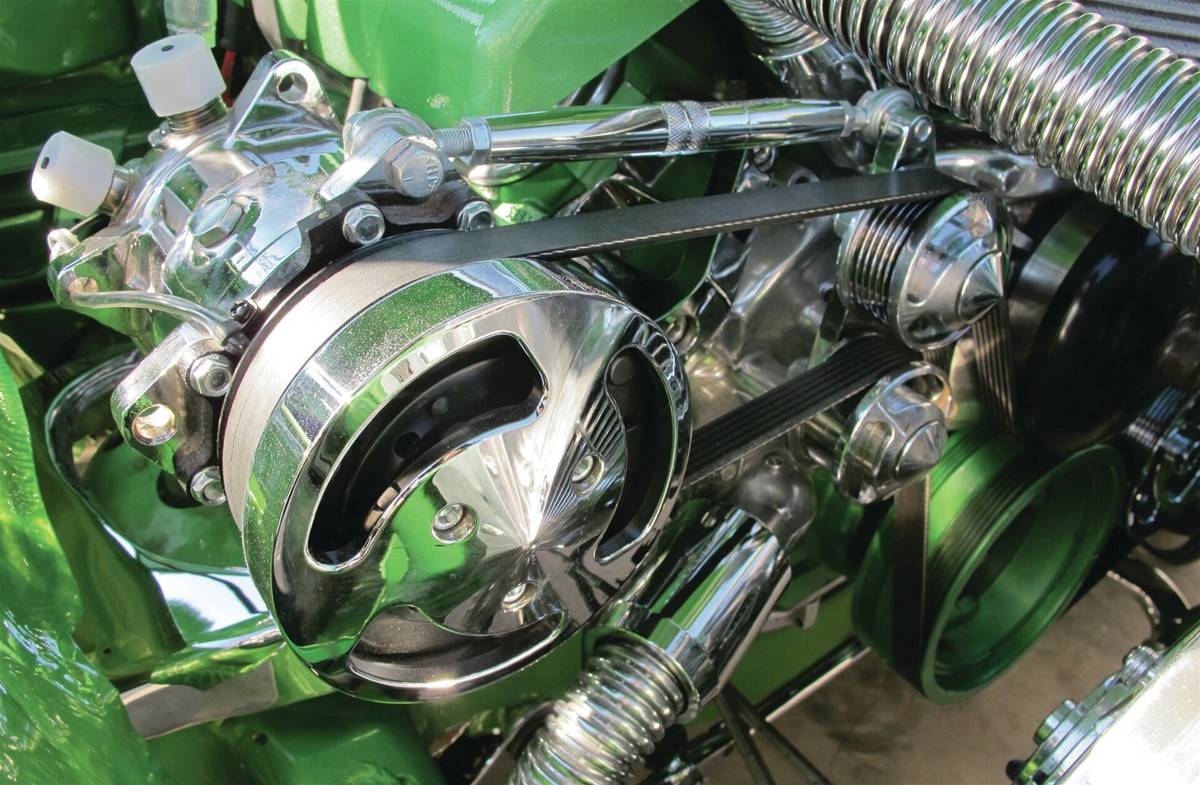 Tech Specs
Vehicle Year/Make/Model: 1963 Chevrolet Impala convertible
Vehicle Nickname: Anger Management
Owner: Vernon "V-Max" Maxwell
City/State: Norco, CA
Club: Ultimate Riders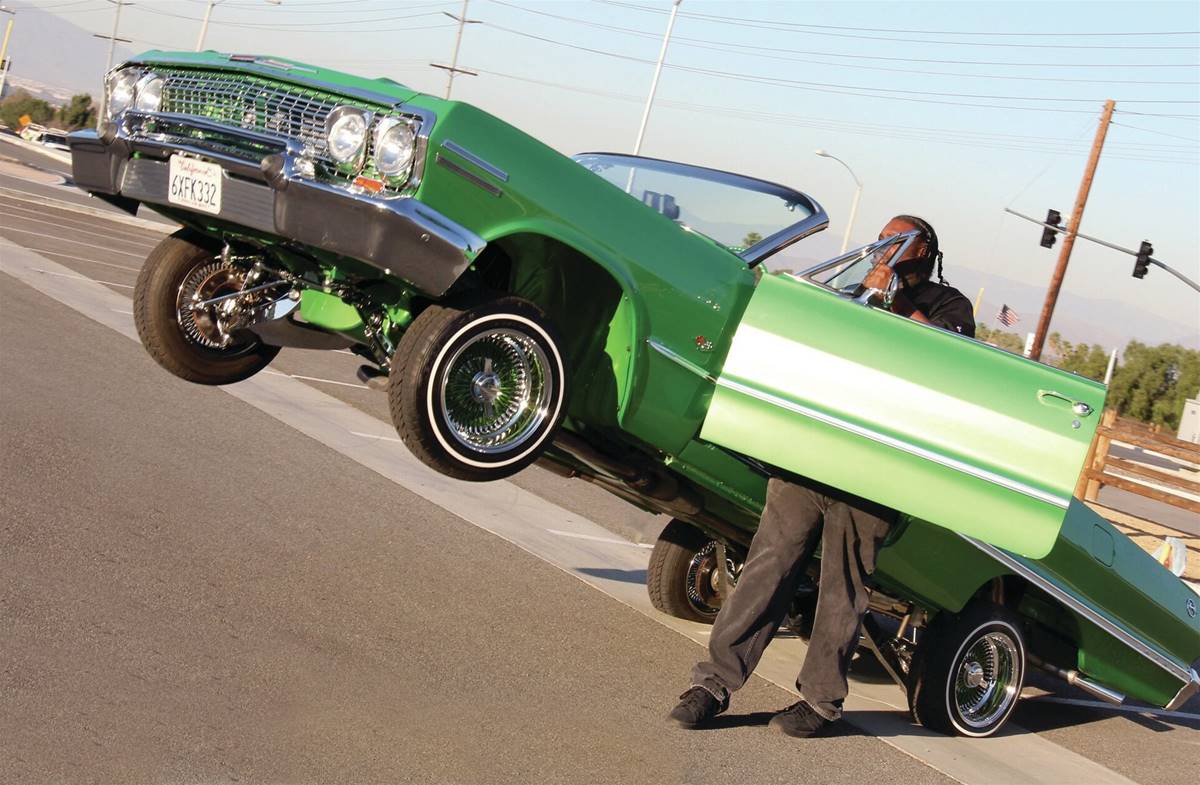 Engine: 2007 LS connected to 4L60 transmission, chrome pulley setup, and Flowmaster exhaust
Body/Paint: Julian painted it with a PPG green
Suspension: Ultimate Hydraulics installed the two-pump setup with four-switches and eight batteries. Millennium in Los Angeles was used for chroming.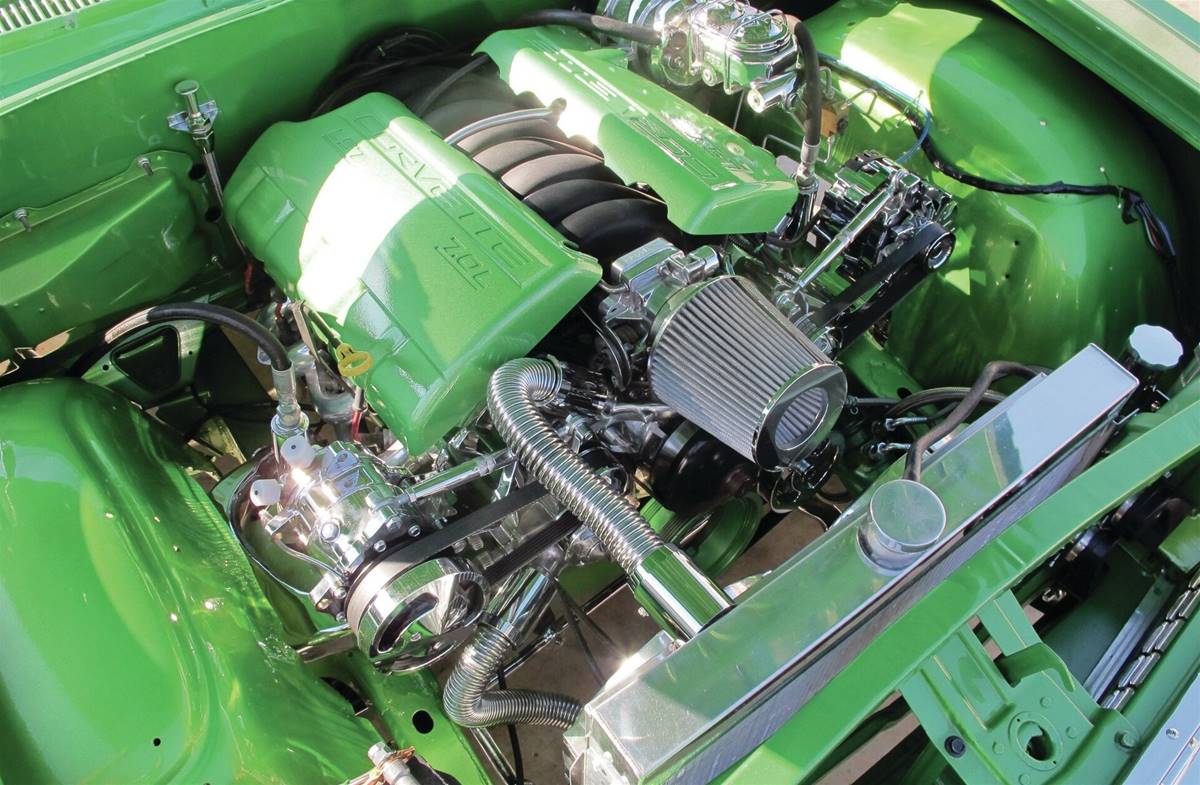 Wheels/Tires: 14x7-inch
Interior: Ultimate Hydraulics used tan vinyl that complements the green paint. A digital dash was installed to finish off the interior.
Sound System: The Hook Up installed the Pioneer deck