Ray Palmer, also known as Bigg Ray, was born and raised in Lakeview Terrace, California. As a child, he developed a passion for building model cars, sharing this interest with his older brother. Ray's skills in model car building soon caught the attention of others, and he began selling his creations at toy stores. In 1989, he purchased a '73 Caprice for $500, which became his cruising mobile on Hollywood Blvd. Ray decided to change the color of the car and added new triple gold Mclean's shoes from Orlie's Hydraulics.
Ray's car featured a unique sound system consisting of two home speaker boxes connected to a Boom box powered by 16 size D batteries. He met some friends from the Majestics Car Club, including Ray May, D-Mac, and Chinaman, who became like family to him. Ray became a full member of the Majestic's Car Club S. F.V chapter. In 1993, Ray and his business partner MacGyver opened their own hydraulics company, Pro Hopper Hydraulics, which soon became one of the biggest hydraulic manufacturers in the country.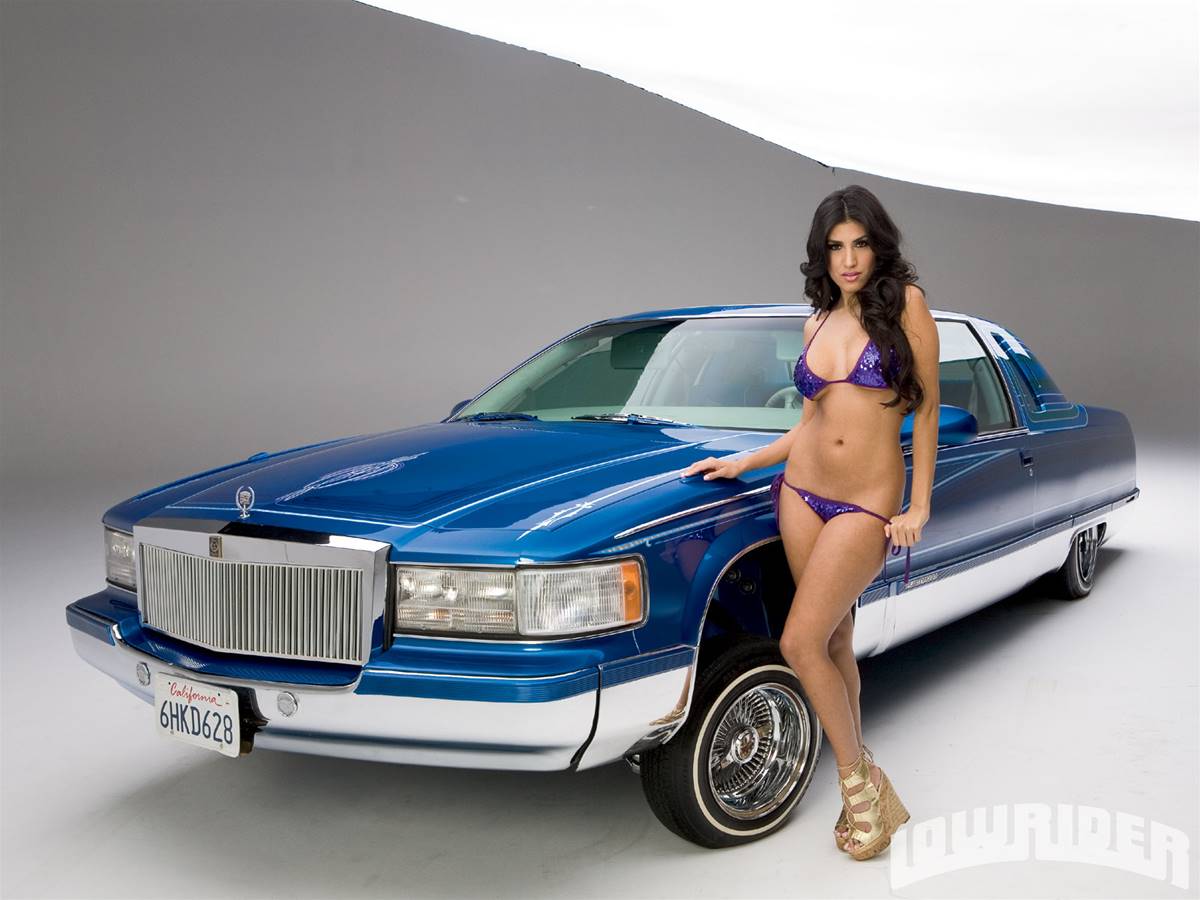 Ray even got to travel and perform with a hopper called "The Flipper" as one of the main sponsors for the LRM Tour. After years of breaking hopping records, Ray left Pro Hopper Hydraulics and began managing a rim shop. During a visit to the Las Vegas Super Show, Ray was inspired by a '96 Cadillac Fleetwood that had undergone a two-door conversion by Topo. After a few years, he purchased the car from its owner, which was already in excellent condition. Ray brought the car to David Mendoza of Custom Motoring to customize it further. The car's color was changed three times before settling on a blue color scheme, complete with flake, custom candy patterns, and fades. The interior was gutted and replaced with custom two-tone suede and grey vinyl upholstery, with circular accents throughout the car.
For the hydraulic setup, Ray implemented a clear pump display, allowing spectators to witness the hydraulic process in motion. The setup, manufactured by Chino from C&L Hydraulics, included a one-pump setup with a clear housing, clear Adex dump, custom bend tubing, six batteries, and a matching custom-painted fiberglass enclosure. The car's undercarriage received a makeover, with the frame reinforced, painted, and adorned with custom pinstriping. The suspension was dipped in chrome by Big Rich in Los Angeles, and the A-arms were engraved after being molded and reinforced.
The engine compartment was meticulously painted with all metals repainted and chrome re-chromed. After years of construction and multiple paint jobs, the car, now named "Blue Ray," was ready to showcase its stunning features at the Super Show in Las Vegas. Representing the Majestics Car Club, Blue Ray won numerous awards and garnered bragging rights. Ray expresses his gratitude to his family and Majestics Car Club brothers for helping his dream come true.